I hope your not getting bored with these posts about the Nails Magazine nail art challenge.
This is day 18 and the theme is Hologram.
While I tried to do a holographic design on my nails, I got so dizzy making it that I had to stop! Yikes!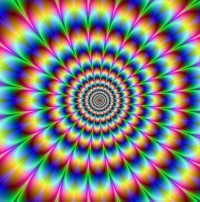 So I used holographic polish instead and a funky design.
I hope you enjoy it.
The base color is OPI's "Alpine Snow".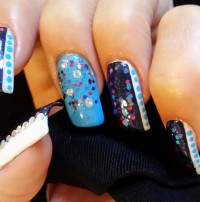 The dark purple is OPI's "Russian Navy".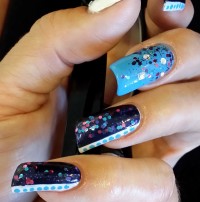 The holographic is OPI's "Polka.Com"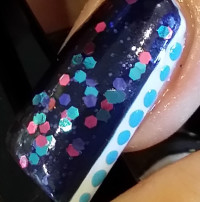 The lighter color blue is OPI's "No Room for The BlueS".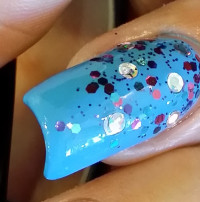 And finally the large holographic silver objects are in OPI's "I Snow you Love me"! I just placed them where I wanted them as accents.
Thanks for following!