I had the privilege to be able to attend The High Road To Education that was held here in Las Vegas this last year.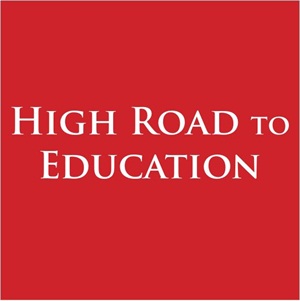 HRTE is a unique event in that is is a non product specific venue where nail techs in all stages of their career can join in with industry icons such as Gina Silvestro and Amy Becker. (just to name a few)
The first part of HRTE is all about techniques that make our jobs simpler, fun tricks to make some extra money with, and great advice from business minded ladies like Tina Alberino and Jamie Schrabeck.
Then the second part is one on ones with those fine folks to ask any and all questions you may have for them. And where you can get up close and personal with them. You also have the opportunity to purchase products that they specialize in. (I got some more Akzentz Gel Play and my Crystal Katana there)
I felt that this was also unique in the fact that the questions sent out to the guest speakers were always answered with respect and truthfulness. There simply weren't any wrong questions!
This years event in Chicago is August 9 – 10 at Chicago Marriott O'Hare with the following HRTE educators being featured!
Now that is a line up!
Plus, there are two different optional classes on Aug 8.
OMGosh, I would love to take both of these classes.
Here is a link for further and more complete information. http://events.r20.constantcontact.com/register/event?oeidk=a07eac3djis66a1cffe&llr=sewtyfcab