These were the inspiration for nail art that I found at I-Heart Radio Music Festival last weekend….so cute!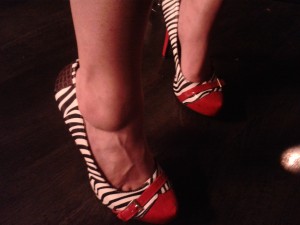 Then I figured out a way to create Zebra stripes (completely by fluke!)
And even though I added sparkly top coat, it kinda needed a little something……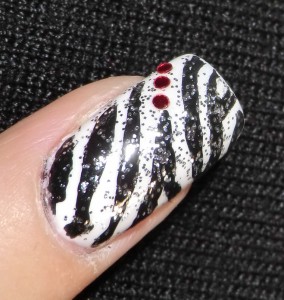 So this is my "nod" to the cute I-Heart Radio Shoes. A simple addition of shiny red flat stones. I think it completed the look!