In today's fast paced world, we all want to be able to get things done quickly and with results that will not only last but look good as well.
INFINITE SHINE from OPI is one of those products that will help us achieve this goal.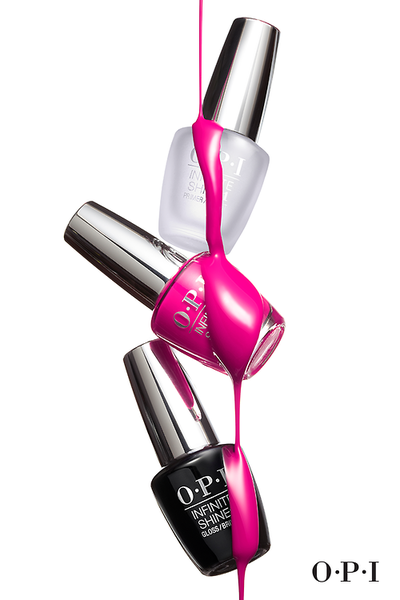 What is it?
Infinte Shine is a 3 part lacquer system that give you look of gel with out the use of a light.
With shine that lasts up to 10 days, and a large selection of 30 new colors available, Infinite Shine will change how you polish your nails.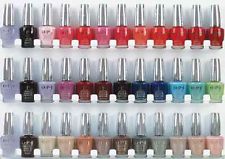 Intense gel like shine is achieved by 3 steps. Nothing out of the ordinary considering that we all use a base and top coat with lacquer.
Just the science is different.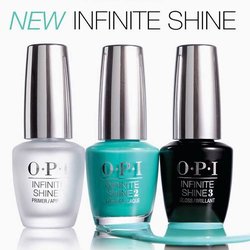 "Primer" has a revolutionary grip that holds on to the nail and the color.
"Lacquer" is ultra pigmented, rich and vivid colors.
"Gloss" is the finishing touch that gives you gel like durability. As well as high gloss shine.
Now the other nice thing for you is that you can simply remove Infinite Shine with regular polish removal. No need for soaking off gels but you get the gel like finish.
I like this product for retail to customers as well as for in salon use. How happy would your customer be when she can get a gel like finish to her nails while she is away on holidays!?! And that doesn't require any special removal system.