My husband asked me to do his nails for him, so of course I said yes!
It is such a funny thing that something so simple can make you feel so good.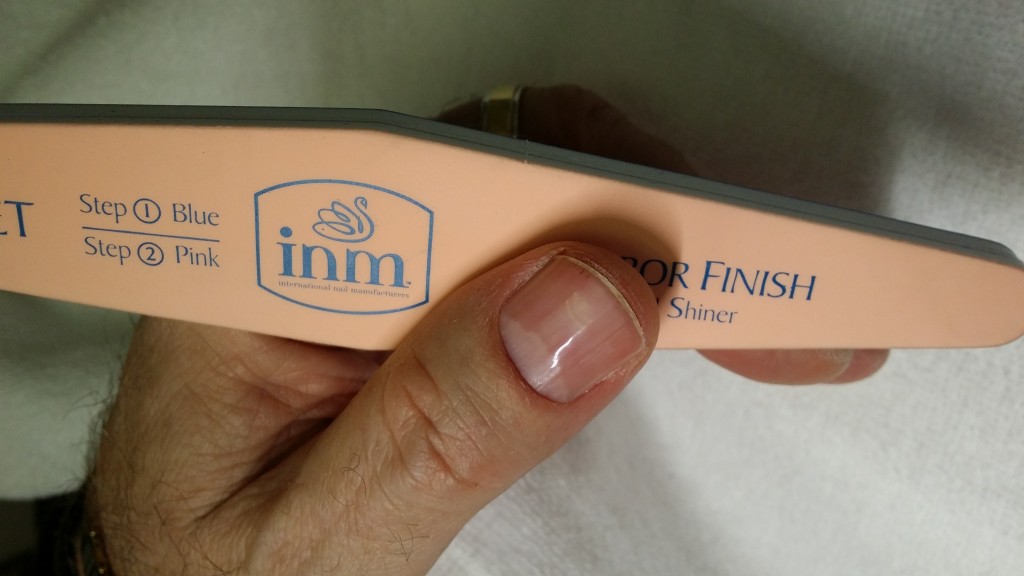 I gave him a simple dry manicure (he was in a hurry) and a quick buff with INM File-Mirror Finish!
Such a simple thing to do for your clients or loved ones!
Buff with the blue side first.
Then the pink side…
He keeps looking at them!
I'm glad I made him feel good

Happy Wednesday (first one of the New Year!)