Something beautiful from Sinful Colors polish and Kylie Jenner.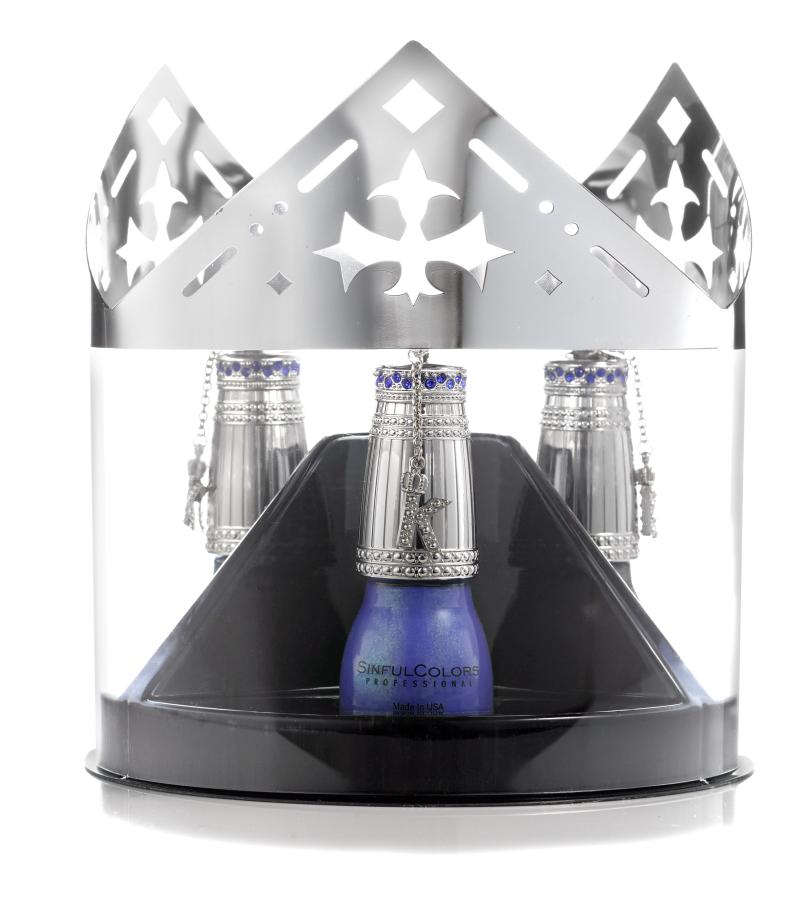 This is the press release I received from the PR firm!
WHAT:  United in the campaign to advocate and educate to make a difference on the initiative to end bullying and discrimination, today SinfulColors® and Kylie Jenner, with the Los Angeles LGBT Center, host the "Be Konfident, Kompassionate & Kourageous Stomp Out Bullying" event to launch a limited-edition #IAmMoreThan Charity Nail Polish Set. 

The auction will go live at 2pm PST on CharityBuzz.com, and will run just one week through July 21st. Featuring 10 nail polish sets autographed by Kylie Jenner, all proceeds will be donated to STOMP Out Bullying™ and the Los Angeles LGBT Center.  Valued at $75 per set, each one includes three polishes made with sapphire flakes: Kompassionate (a vibrant blue shimmer), Korageous (a champagne shade with a strong blue shimmer) and Konfident (a bold gray with a blue sapphire shimmer) in custom designed packaging.

WHO:  SinfulColors® – the nail color brand recognized for quality, innovation, and on trend, expansive color offerings. For 25 years, the SinfulColors® cosmetics brand has been the go-to for the color enthusiast who relies on color as a means of self expression, who is eager to break with tradition, and is primed to color outside the lines™. SinfulColors® is:
#1 Rated Long Wear Nail by Leading Consumer Publication (2014)
#2 in US Mass Market Unit Sales (2015)
Made in the USA (with international packaging)
Made without (Toluene, Formaldehyde, Formaldehyde Resin, DPB,Camphor)
Kylie Jenner – international style icon, reality television star and anti-bullying advocate.

STOMP Out Bullying™ – created in 2005, today it is the leading national bullying and cyberbullying prevention organization for kids and teens in the U.S., and is recognized as the most influential anti-bullying organization in America and beyond.
The Los Angeles LGBT Center – dedicated to building a world where LGBT people thrive as healthy, equal and complete members of society.
WHERE: CharityBuzz.com/SinfulColors
WHEN: Thursday, July 14th at 2pm PST
FOLLOW: For brand news and updates on SinfulColors® social media:
#SINFULCOLORS and #IAMMORETHAN
Snapchat: @Sinful_Snaps
Twitter: @SinfulColors_NPInstagram: @SinfulColors_Official
Youtube.Com/C/Sinfulcolorswatch
Let's help change this sadly fractured world we are currently living in.