We all know and love Morgan Taylor polish.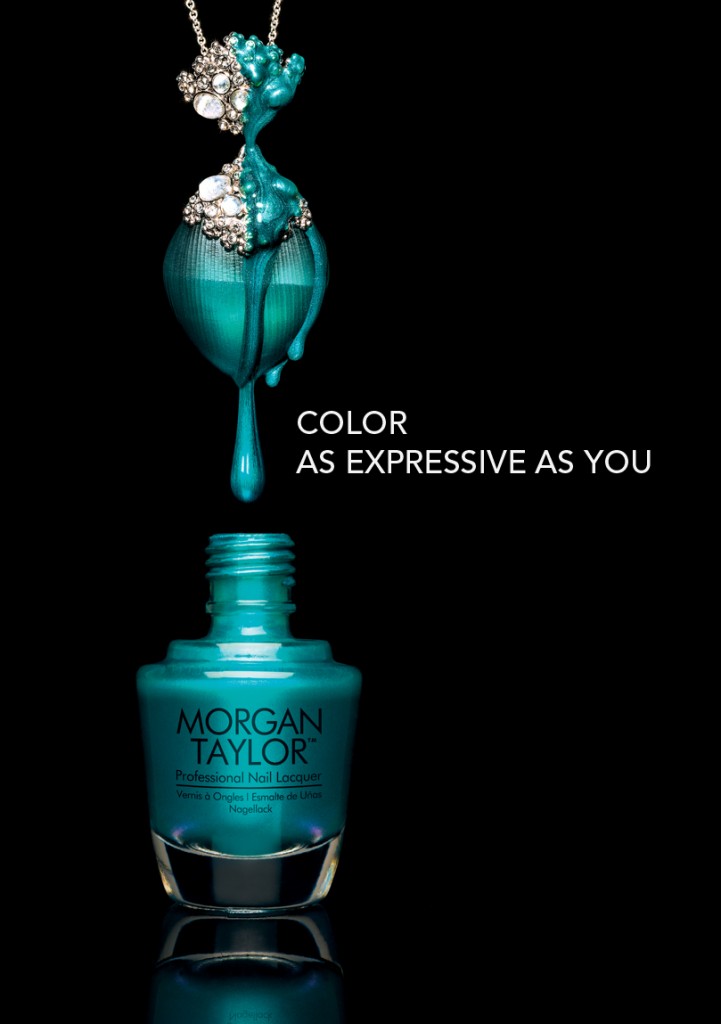 But what I find absolutely wonderful is their advertising campaign right now.
Each and every one that comes out has some fabulous jewels in it that compliment and showcase the color. Like this one from the December issue of Nails Magazine!
I think they are classy, beautiful and get the color across perfectly. I saw this three page ad in the same Nails magazine issue.
It looks like Morgan Taylor is now available at Salon Centric for professional purchase! That's a bonus! Also available for retail purchase at fine salons and online at http://www.loxabeauty.com/brands/morgan-taylor
You can follow them on Twitter at https://twitter.com/MTMorganTaylor