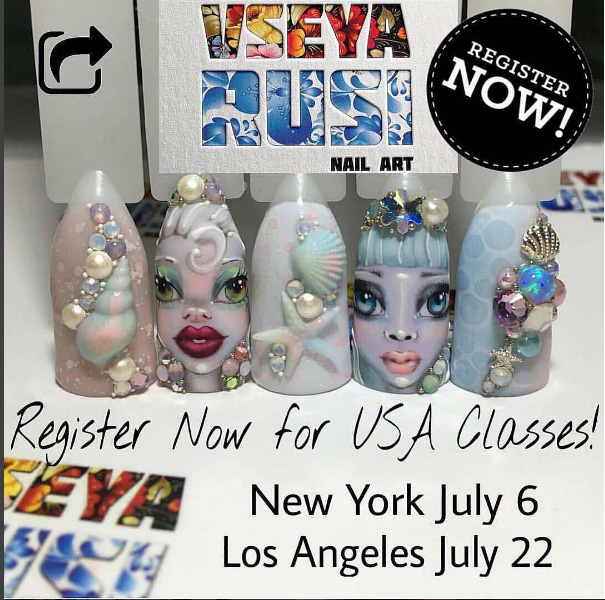 I am a firm believer in keeping on top of what is going on in the nail world, so when I got the chance to sign up for this class, I grabbed it. I am super excited to learn about the Russian manicure technique that is being spot lighted recently, and am looking forward to learning about the techniques she will show us to do these fantastical creatures!!!!
Still time to register! Don't miss out! Last chance
Register now!!! for all of you wondering how all of the talented Russian Nail Masters do such a beautiful job… Tanya@nailartist_vseyarusi is coming to America to conduct a master class with Akzentz Luxio Gel!💅🏻💅🏻💅🏻💅🏻💅🏻💅🏻💅🏻Class price is $230 look & learn style class. She will be in LA on this Friday, July 22, 2016! Russian Manicure, preparation , designs. Registration is now open! Limited seats register now. share with anyone that may be interested! 💅🏻💅🏻💅🏻💅🏻❤️
Class Objectives:
• Kombi-manicure •coverage under the cuticle
•alignment of the nail plate Luxio Base
•ideal glare with Luxio Top Coat
•Gradient and Ombre with Luxio
•watercolor painting author by Kashlyaeva Tatiana with Luxio
•portrait painting technique by Kashlyaeva Tatiana.
http://www.gelessentialz.com/CLASS.html
LA here were come! Yup, me and Stephanie from Lake Havasu!!