I don't usually blog on Saturday's but I wanted to give you a heads up on this great KickStart campaign!
So here's the deal! I simply love the idea of people supporting and helping folks that have great idea's or talent.
And then there are the folks that have great idea's or a great product. But not quite enough capital. That's why I think that kickStart is such a great way to raise capital. It allows for folks to realize their dreams! Yeah for Kickstart!
Mini Macaron is a at home gel kit with the cutest LED light I have seen.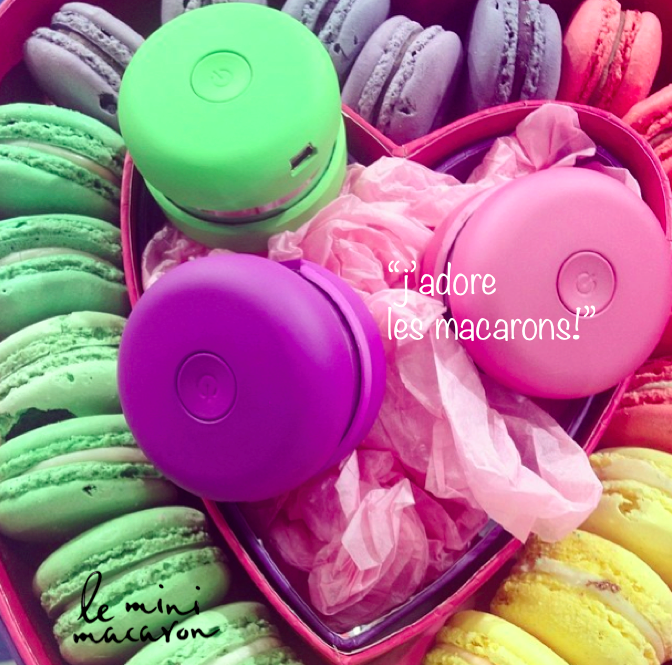 It is perfect for at home because it has only one step. And a 30 second cure! And you can use it while travelling because it has a USB port so you can plug it in to your laptop while away.
The colors are adorable as well!  Lavender Purple, Pistachio Green, Strawberry Pink & Lemon Yellow.​​​​​​​​​​​​​​​​​​​​​​​​​​​​​​​​​​​​​​​​​​​​​​​​​​​​​​
I will blog more about the complete product when I get a chance but for now I wanted to share with you the link in case you wanted to help Kick Start this company!!!
Get there quick to help launch this fun, useful and chic product to give yourself beautiful gel nails at home.
You can also see more info about it at www.leminimacaron.com
i will get more info for you soon!
Happy weekend!