Whoever says that men don't enjoy taking care of themselves?
Men from all walks of life are taking care of their hands and feet!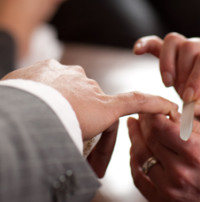 Picture from coolaromaspa.com
Today's post will show the benefits of how both men and women, can and should, take care of their hands (and feet of course).
I took some pics of a fellow who likes his hands to be nice. He struggles with dry skin and cuticle areas. So for him it helps to stop the dryness and to keep his nails and cuticle moisturized. (This also stops him from pulling at dry skin around his nails.)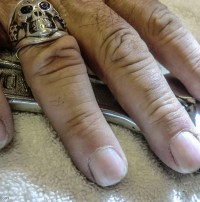 Fred was good enough to let me take a couple of shots to share with you the difference from start to finish with his MANicure!
Fred uses his hands like most men. A little rough on his poor digits!
As you can see, there is some really dry area's around his cuticles.
A regular manicure for Fred and with a little TLC and some good products (I use OPI Avoplex Exfoliating Cuticle Treatment) his cuticles are looking better already!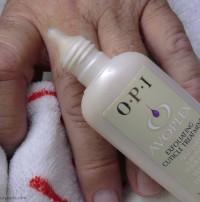 A quick trim and file to round out the edges of his nails gives his nail a clean tidy appearance.
Then a nice buff with OPI's Shiner file to give his nails a glass like finish (without the bother of polish).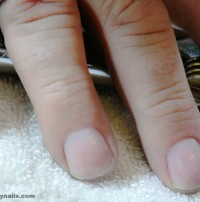 Who wouldn't enjoy having a glass of wine poured by these nicely clean, trimmed and buffed hands and nails?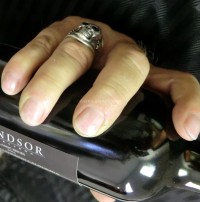 Thank goodness he figured out how to open the wine without a cork screw!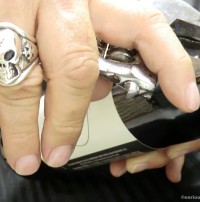 LOL
Just kidding Fred! Thank you for letting me post these pics. It's good to see men taking care of themselves.