There's cash in them nails! And emeralds too. WOW!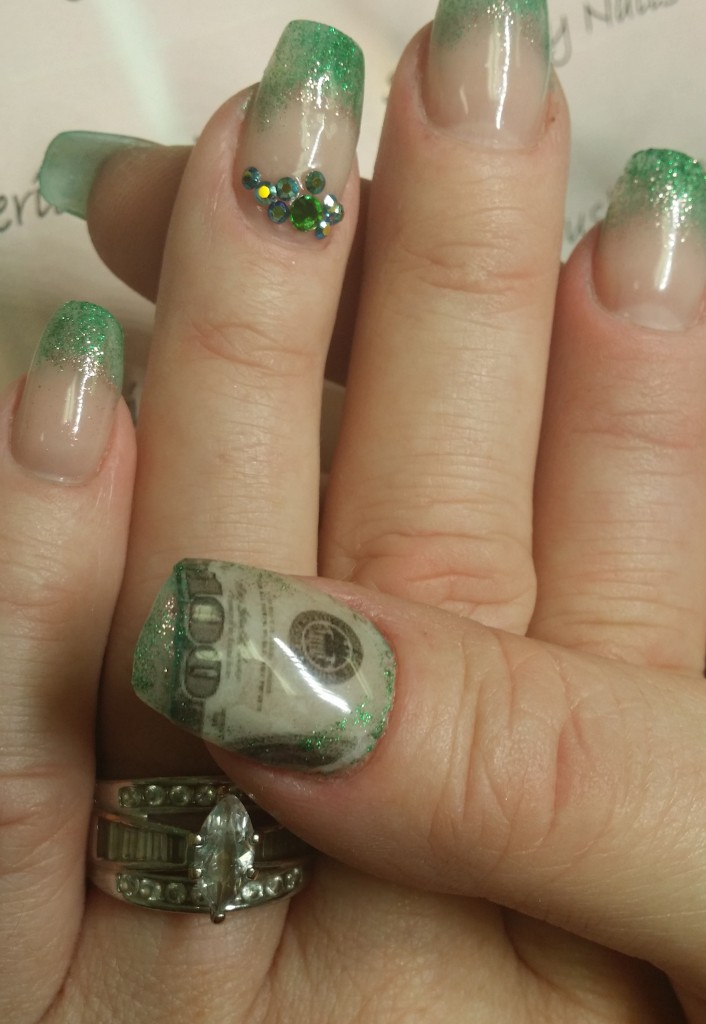 My client wanted something simple and green….so we decided on some good old currency.
No, it's not actually real money, I just printed off some images of $100.00 dollar bills and then stuck them to her thumb nail with glue. After that had dried very very well, I topped it with gel top coat.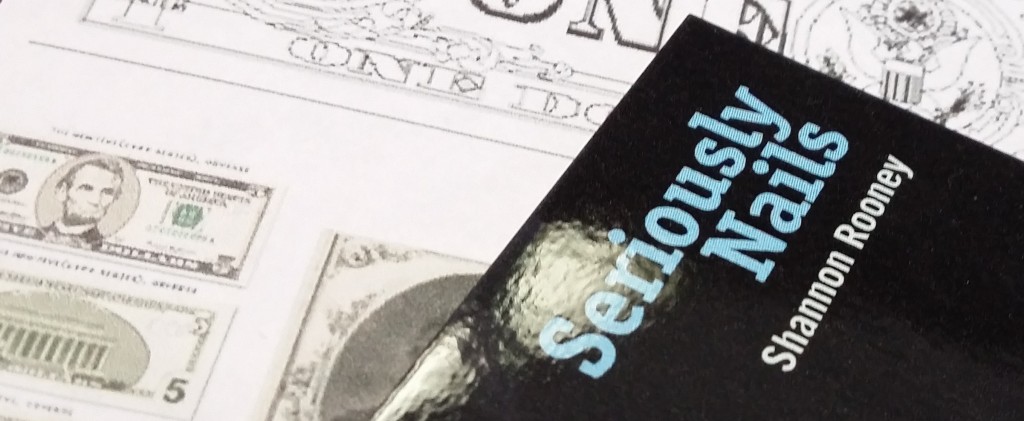 The crystals are Swarovski® that I arranged in a pattern. The center crystal is Emerald and the ones surrounding it are Crystal AB's!
Show me the MONEY! lol