Happy Hump Day!I thought you might like to see some images of nail art that I captured while at IBS Las Vegas! This is from a company called Dara. I apologize as I don't know the artist but I thought they were well done!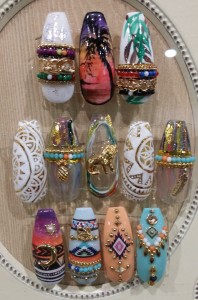 This seems to be very popular right now. Using embellishments that are not necessarily crystals but still have a lovely effect.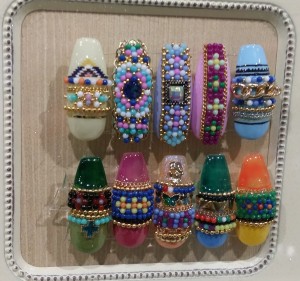 A whole smorgasbord for you. Notice the chrome effects on the bottom right and the Crystal Pixie on top right!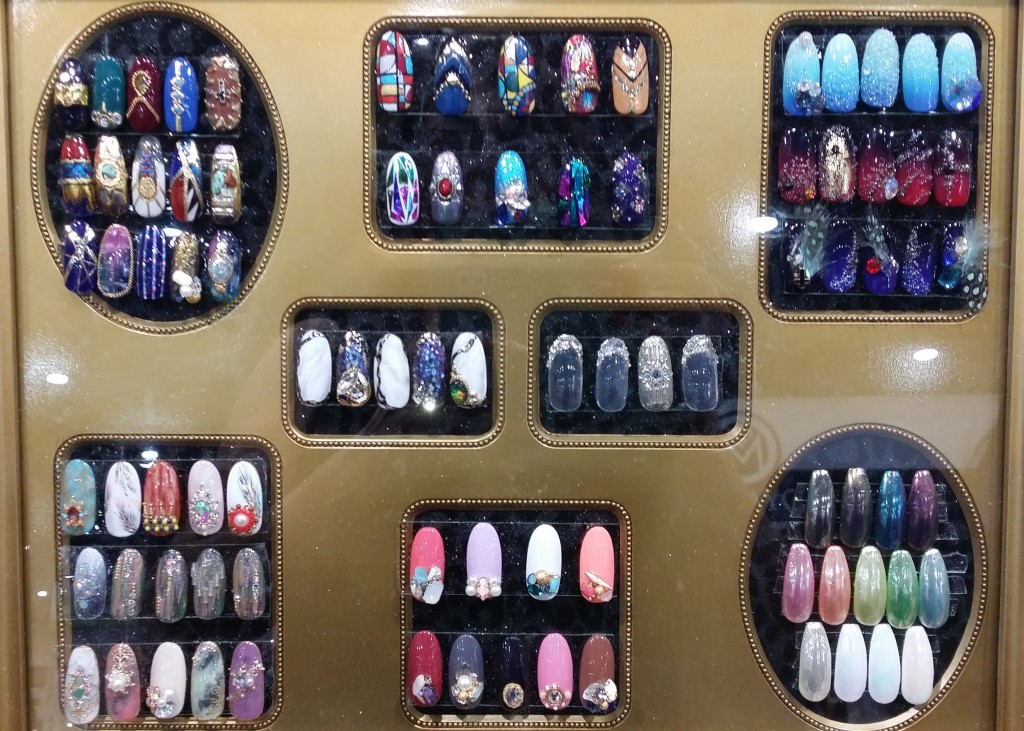 Plus they have the cutest packaging!!!!
Has anyone tried this brand???? I would love to hear your feed back on them.
Only 2 and a half more days till the weekend! lol