I had to amazing opportunity to be a model for the super talented Russian nail artist Tanya. She HAND PAINTED this gorgeous lion on my finger nail for me during the class. This was done on July 22, 2016. This was all done with Akzentz Luxio line!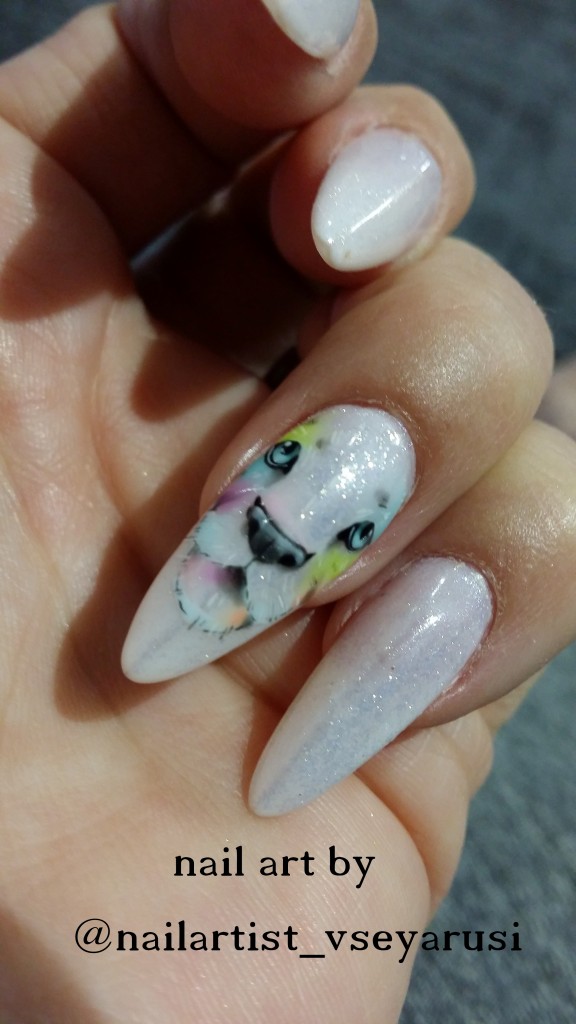 Tayna really likes the consistency of the gel for doing intricate art such as my Lion! It does blend beautifully and as I have said, with gel, if you don't like it, wipe it off and start again!
When when I got home I added a crown to my beautiful Lion!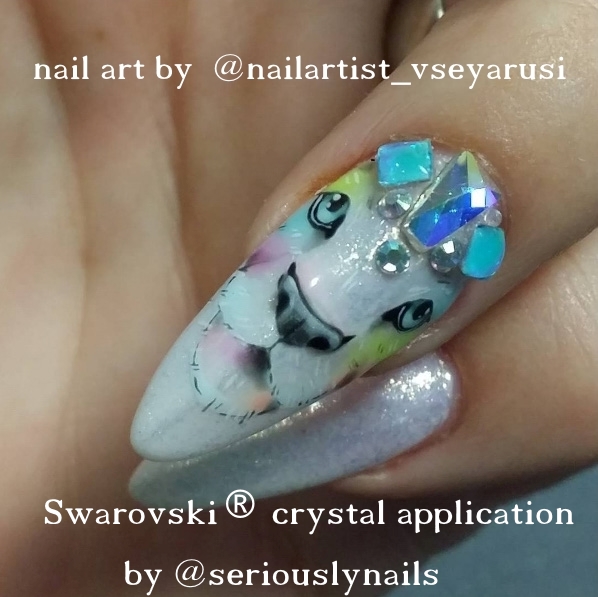 I simply couldn't let go of this beauty when it came time to do my nails again, so I added more Swarovksi® crystals to be able to wear her longer!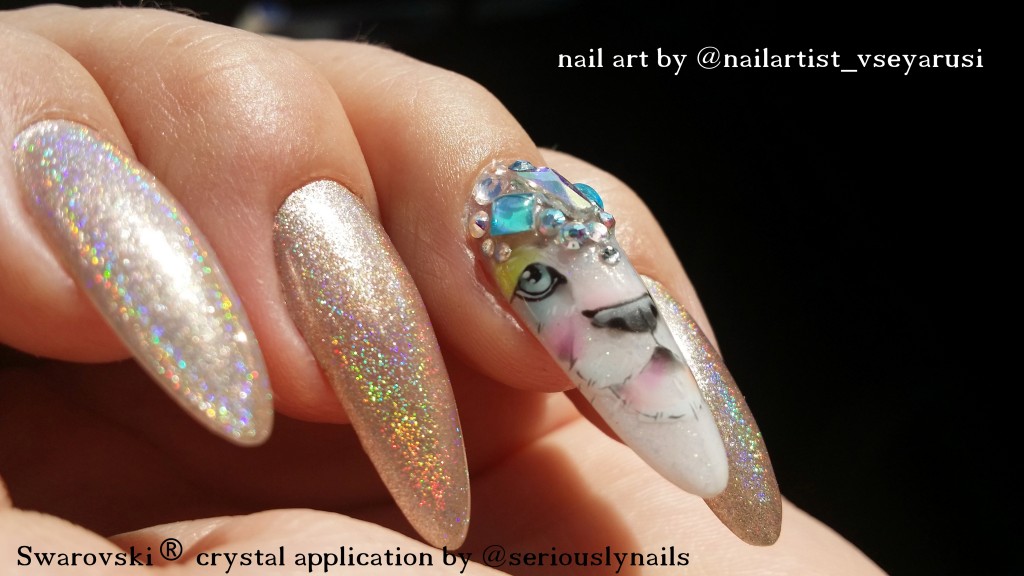 Thank you again Tanya for this amazing lioness!!! Follow Tanya at https://www.instagram.com/nailartist_vseyarusi/