I got to do some wedding nails for a friend from Canada who got married yesterday in Las Vegas!
I had fun doing these for her. She is so sweet and I think they matched her personality perfectly!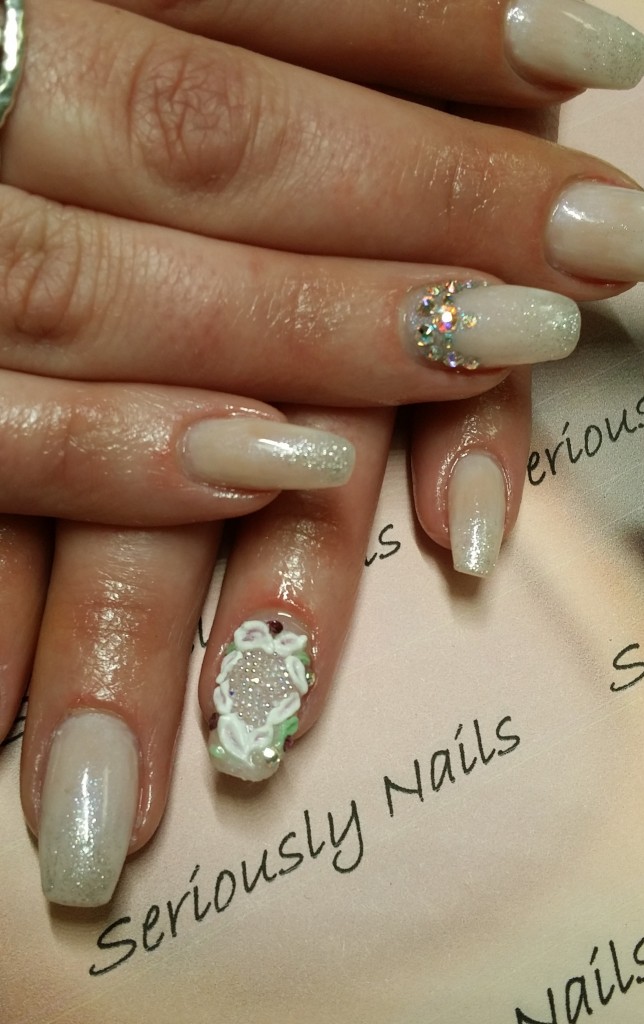 I used Akzentz Gel Art Powder and Gel Play to create these 3D shapes for her wedding. I made the heart first and then filled it in with Swarovski® Crystal Pixie in Cute Mood. Loose and pre packaged Crystal Culture Swarovski® crystals to finish them off with

Congratulations to Amanda and Jason!