As part of the Nails Mastered course that I am taking, we get the opportunity to submit design ideas to Minx.
Minx nail wraps are widely used in fashion shoots as a quick and consistent way of adorning nails!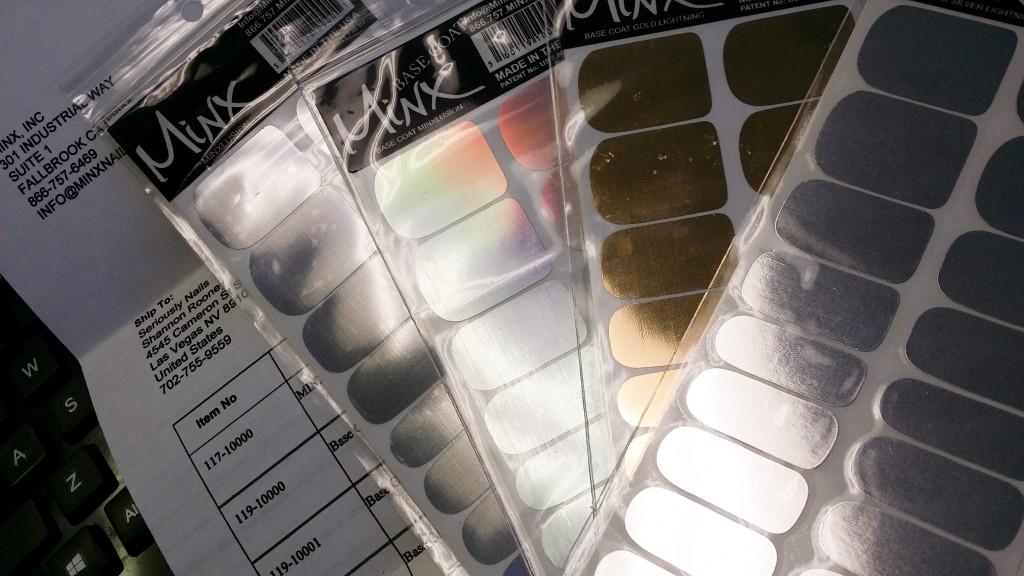 Since I have never used them, i thought I should give them a try and I ordered them online from http://www.minxnails.com/
Honestly, it was hard to get a good photo of them because I had ordered Silver and Gold base Minx, plus Minxlusion. All of which are super shiny and difficult to photograph.
There are many designs available, including the metallics that I purchased as well as a whole line designed by the "first lady of nails," Marian Newman!
I will have to do more research to find out the difference between the base minx and regular Minx.
This post is really to show you how excited I am to get my "Minx Mail" as opposed to "Nail Mail"!!!
Drop me a line to let me know how you use Minx. It would be great to see what you come up with

PS. Login in as a Pro and get discounted pricing!