Congratulations to Las Vegas based Famous Names! They won Nails Magazine Readers Choice awards.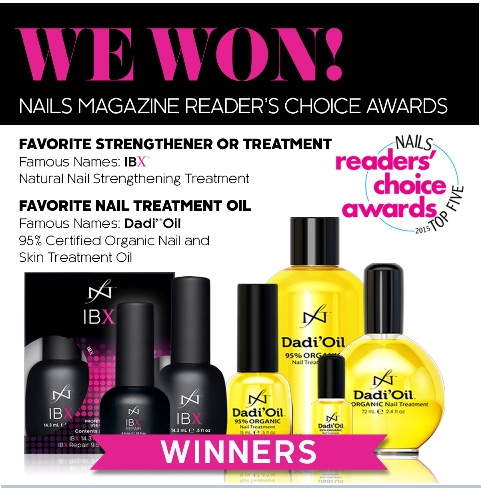 For not one but TWO of their products.
FAVORITE STRENGTHENER – IBX Natural Nail Strengthening Treatment! Yeah!!!
and
FAVORITE NAIL TREATMENT OIL – Dadi'oil! (I love this stuff!)
Big Congratulations to the  Famous Names Family….to your continued success!
Available at authorized distributors or http://www.famousnamesproducts.com/