As the saying goes….what happens in Texas, never stays in Texas! I am happy to keep up with this adadge to tell you about another nails only event taking place this month.
The Best Lil' Nail Show-Texas is presented by Athena Elliott and Donna Shur in Humble Texas  from April 23 to the 25th.
First thing that is cool is that it is a Nails Only show. Awesome!
But there are a couple of other really great happenings as well.I wish I could clone myself to be in two places at once. I would love to attend this round table discussion that is moderated by the publisher of Nails and VietSALON magazine, Michelle Mullen.

The line up of Facilitators is some of the best and well known in the industry. They include:
Doug Schoon
Holly Schippers
Lucien Henderson
Athena Elliott
Geneva Holcomb
Linda Nordstrom
Elaine Watson
Maisie Dunbar
Rise' Carter
The round table discussion is free to ANP members but non members are welcome to attend for $20.00.
Such a great line up! Hopefully, I will get some feed back from them in the experience to pass along to you.
They are also having a 3D Nail Art competition sponsored by 3D Fanatics Facebook Group.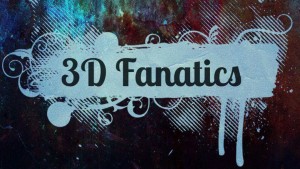 The theme is "Starz of Texas" and besides the chance to challenge your 3D skills, this will give you a certification of entry, and chances at prizes. Plus they have beautiful trophies set aside for the winners!
Also at the show and another reason I would like to clone myself, is Gina Silverstro with none other than the Crystal Ninja, Kellie DeFries!
They will be teaching a course on how to bling on EVERYTHING!
Get the straight up goods from the Crystal Ninja herself! What could be better? Having Gina there as well!
Some of the manufacturers, educators and distributors that will be there are:
Lauren Denney from Young Nails
Ami Mclure of the Profile Girls/Backstage Bootcamp
Michelle Williams
Elaine Watson
Torie Bastian
and Lauren Wireman!
Wow such a incredible line up of talent.
To recap:
Best Lil' Nail Show Texas
April 23-25, 2016
Humble Civic Center Arena (Non Union)
8233 Will Clayton Pkwy, Humble, TX 77338
(Greater Houston area)
Ballroom 3
Early Bird tickets (April 1- 16) $30.00
At the door                             $35.00
Students                                $20.00
More info at their website
www.bestnailshowtx.com