Nova Beauty on Vancouver Island in British Columbia, Canada celebrated 30 years of business this last weekend.
From humble beginnings in a garage, Nova Beauty has grown into a booming beauty business based in British Columbia's capital, Victoria. Their showroom/warehouse/education rooms are located at  #6-601 Boleskine Rd.
This 9000 sq feet space gives you plenty of room to shop and be educated.
Nova holds a firm belief that:
education is the key to great success."
Dedicated to exceptional customer service, they have built a loyal customer base. Some that has been with them for all of those 30 years.
The beauty industry has fast become very corporate. Family owned and run companies are few and far between.
The fact that Nova is still family owned and run, is one of the reasons that Nova has been able to deliver continued, friendly, product knowledge based follow through service.
Here is part of their mission statement:
It's simple. We are dedicated to delivering the best, most educated and informed answers to your every need and question. Our goal is to provide you with the products and services you need to make your salon a success!
That is one of the reasons that Nova has had such continued success.
Second is the staff.
Knowledgeable and friendly, Nova staff genuinely care about their customers. Sales reps cover all of BC and Nova services customers based out of the province via a Professional Site at http://www.novabeauty.ca/wholesale.html
Darren, Ron, Heather, Barb, Kim, Jason as well as the rest of the warehouse crew are there to hep you with everything from the start up of your business to maintaining healthy stock for pro use and retail. Many more folks support the staff behind the scenes as well.
The third dimension to their continued success is the fabulous products they sell.  Hair care lines such as Joico, Keune,  and So Pure.
Nail Care lines from the pro's like OPI and LCN as well as "Indie" companies such as Trind. And Famous Names, Lumos Top & Basecoat.
Footcare lines spanning the globe with Gehwol from Germany as well as Footlogix from Canada.
Skin care is taken care of at Nova Beauty with Skeyndor, Sea Flora and Enjoue.
As well as my new favorite thing, Cherry Blooms Fiberlash Mascara from Australia!
This last weekend, the gang at Nova had a little party to celebrate their 30 years in business. The party was 80's themed and customers and staff came dressed to the nine's to get into the "groove."
Some people even saw "Prince" there.
Nail art done by Chelsea Bart was done to match costumes,
a beautiful cake and a really nice candy bar for the sweet tooth.
Music helped loosen the limbs
Here are some great pics from Derek Ford Photography.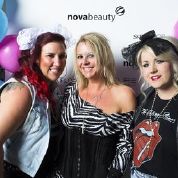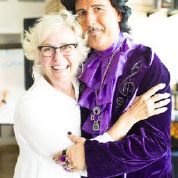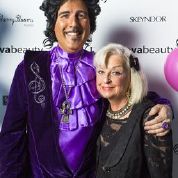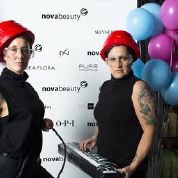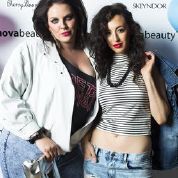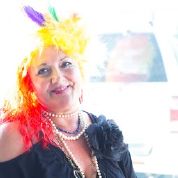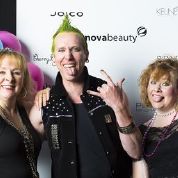 Great costumes, and it looks like a great time. I sure wish I could have been there! Congratulations Nova Beauty on your 30 years. And to 30 more!
Written with remembrance of the founder of Nova Beauty, Barry Westwood.