I am so in love with the nude colors that are out on the market right now. I especially love when you add something so simple as a matte top coat to give your manicure subtle texture.
Or by adding some bling!!!! Just on one nail of course!!! LOL
Although I have done swatches and a full post (http://seriouslynails.com/?p=4290) I thought I would share with you some of the options that you have to purchase these beauties. And to introduce to you a very "of the moment" lacquer option.
To further my beginning paragraph, OPI is introducing richly pigmented formulas you love to love in this season's hottest nude matte nail trend! OPI is introducing the new SoftShades Collection.
This of-the-moment collection of blushes, nudes, and matte shades delivers rich, true-to-bottle color with just a few coats, even in the lightest hues.

Colors in this package are "Love is in the Bare" and "I Couldn't Bare Less."

And since they are already matte, it is easy easy easy!
---
Next we have our favorites, the Mini's. 4 easy to pack travel sizes of lacquer in the shades of "Act your Beige", "This Silver is Mine", "Make Light of the Situation" and my personal favorite and the one featured in the first picture, "Put it in Neutral".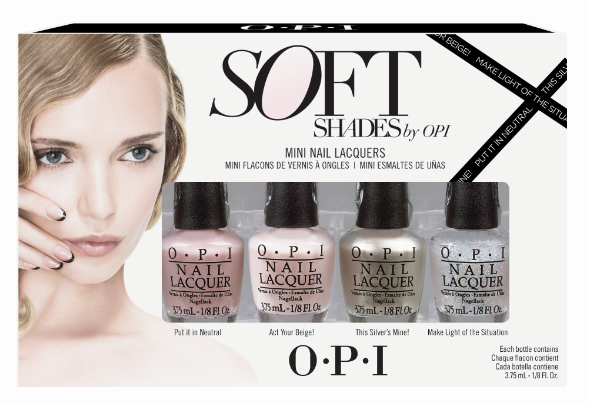 ---
Finally to get your own bling-ed out look, OPI gives us The Look of Crystal Kit, which includes 3 lovely colors to play with. "Chiffon My Mind", "This Silver is Mine", and "Black Onyx." Then the playing gets easy with real Swarovski crystals, and glue!
Let the games begin!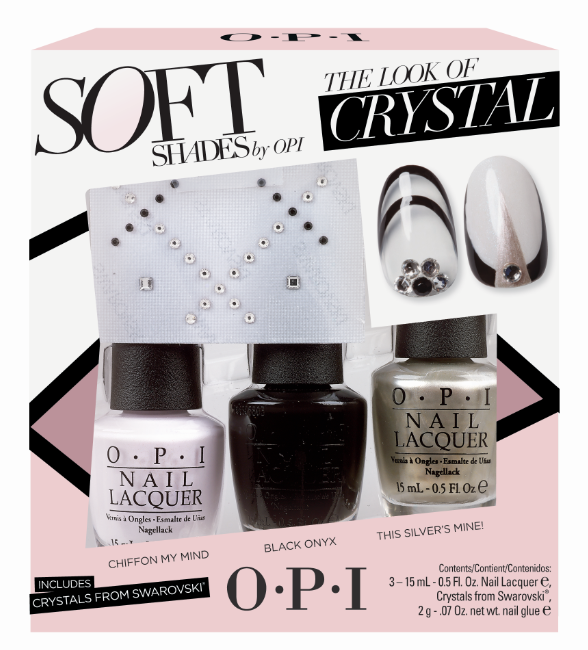 Available for purchase at professional salons, Ulta and Ulta.com
For more info on OPI go to www.opi.com