As part of the Nails: Mastered program, we were tasked with creating nails that could be done by the end consumer (you as a customer not a nail professional) and also asked to photograph them in a way that OPI might use on their own social media as a tagged or re-posted item.
The only other criteria was that is was using the newest collection from them, New Orleans!
Here is the excerpt from submission! And my final photograph.
"O.P.I. love this golden Fleur de Lis"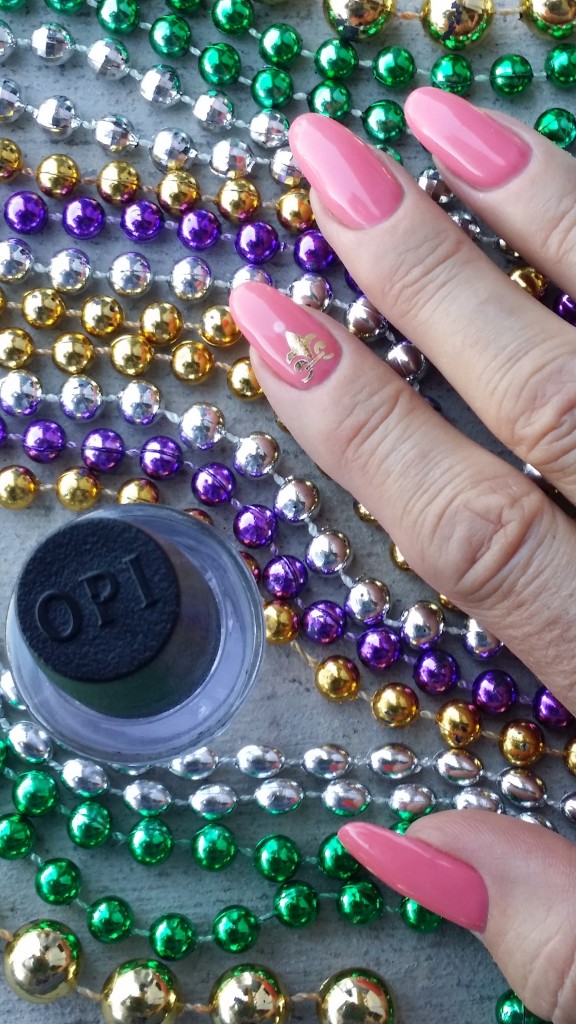 My initial thought for a design was to do something that include music/musical notes. Too typical I felt. So I decided to look at instruments and saw the beautiful lines of pieces. Flowing around and swooping back in. The color of instruments being brass, I wanted to use that somehow too. The wrought iron includes a lot of Fleur de lis, so when I found an easy to use decal, I knew that was what I would do. To keep it simple for the end consumer, I used 2 coats of color in "Got Myself into A Jam-balya" and once dry, I added a swooping line to mirror the cuticle in "Let Me Bayou You a Drink" as a nod to the lines seen on instruments. I simply applied the Fleur de Lis decal on the other hand on the pointer finger. Adding a simple dot of "Let Me Bayou a Drink" to create continuity between both hands. Colors chosen for their softness to counter the cacophony of it all!