I seem to have fallen in a little bit of lust with nude colors right now! I say a little because I just don't see myself as being a quite beige kinda gal.
I think I found a way to wear a nude and still rock my little bit of attitude!
I started with Opi's Gel Color in "Bubble Bath" The regular routine of base, two coats, top coat with a 30 second cure in between each layer. Remove the moist surface residue and let the FUN begin!
The tools to do my tattoo'd nail art. Black acrylic paint, Sephora's X Formula lacquer in "Reactive" and a very small stylus.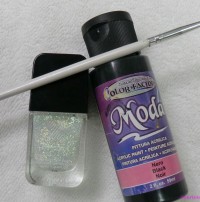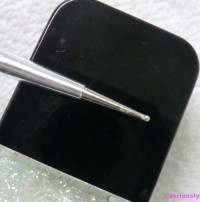 I applied the "Reactive" in a french manicure style to the tips of all my nails.
Then once that was dried, I applied the acrylic paint using the stylus. The design followed the basic line of the french polish.
The flowers are fairly easy to do. You need a bit of patience. (So this was a good exercise for me!)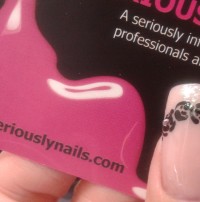 You apply the paint in a circular pattern to create the flower effect and then fill in the spaces between with dots of paint.
I did a statement nail on my ring finger. I painted the whole nail with "Reactive" and then did a larger array of flowers from top to bottom.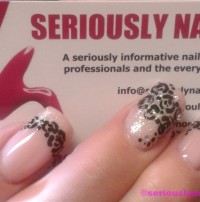 I like it because I get the "nude" look with a bit of glitz and then the drama of the dark flowers!