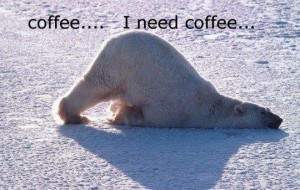 OK Happy Monday everyone!
I thought that it would be a nice way to start the week with a light and easy nail art application. No need to rush into the work week right! An easy and very pretty nail art option for our professionals to transition back from the weekend. And very friendly for our DYI-ers!
Step One. Apply acrylic paint (you choose the color) onto a natural nail base. I chose this pretty mauve because I am getting ready for all the amazingly deep jewel toned colors of the fall season and this will help transition me to them!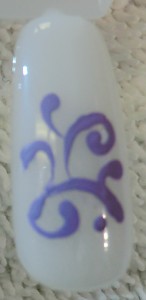 I applied these curly ques using acrylic paint to a nail with a natural base. My tool of choice was a Stylus.
You could use a soft translucent color such as Essie's "Pink Glove Service" if you need a bit more coverage with your base color.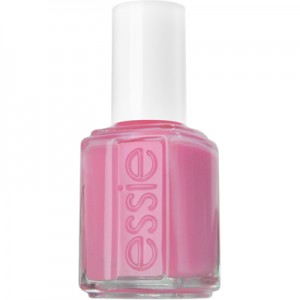 Please be sure that your natural nail is prepped and clean of any debris or non living tissue before application of any art, treatment or enhancement. This will make the job last longer!
I would be happy to post step by step of the curly ques if you would like. Just leave me a comment.
Then I added one coat of "Hottie" from Sinful Colors Nail Polish.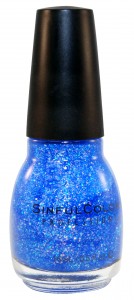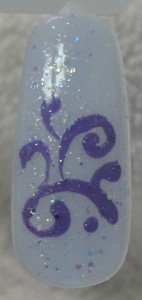 While the polish is still tacky, I put a rhinestone just above the curly ques of the nail art.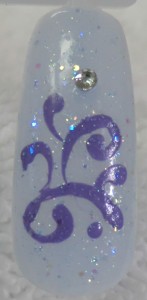 Then to finish it off, I applied a top coat of good quality. I used OPI Rapid Dry Top Coat.  This will help keep the rhinestone from "popping off".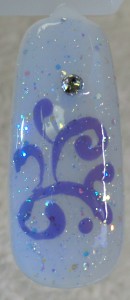 See, Short & Sweet. Light & Easy for a happy Monday morning!
Enjoy your day.