The funny name comes from me using two different brands of polish to get this nail art look.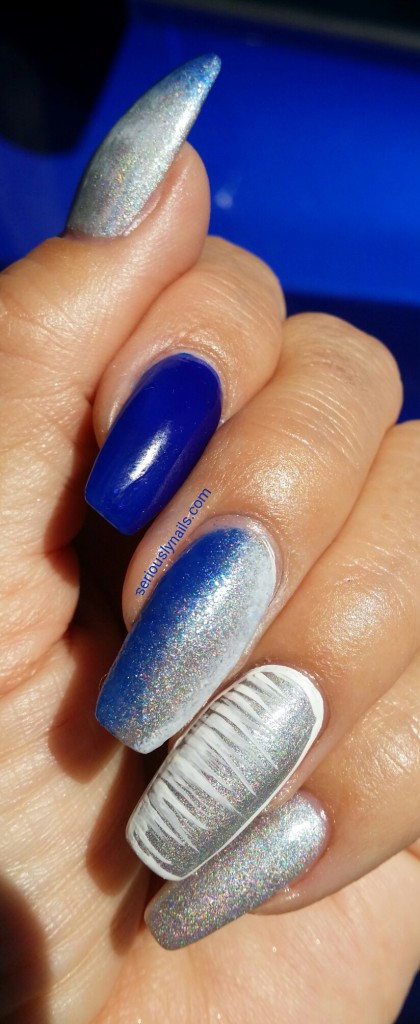 I had started with Girly Bits lacquer in the holo color of "Accidental PPV", then added the statement nail in London Town's "Beau of the City"  along with the fade on the other two nails. Finally, I used Orly's Instant Artist brush on paint in white to create the lines on my ring finger! The sponging effect on the middle finger was also with Orly's Instant Artist in white.
I love how the extreme holo of the Girly Bits makes the fade look so much better! You can just see the holo under the part of the Londontown blue  & Orly white that is fading out.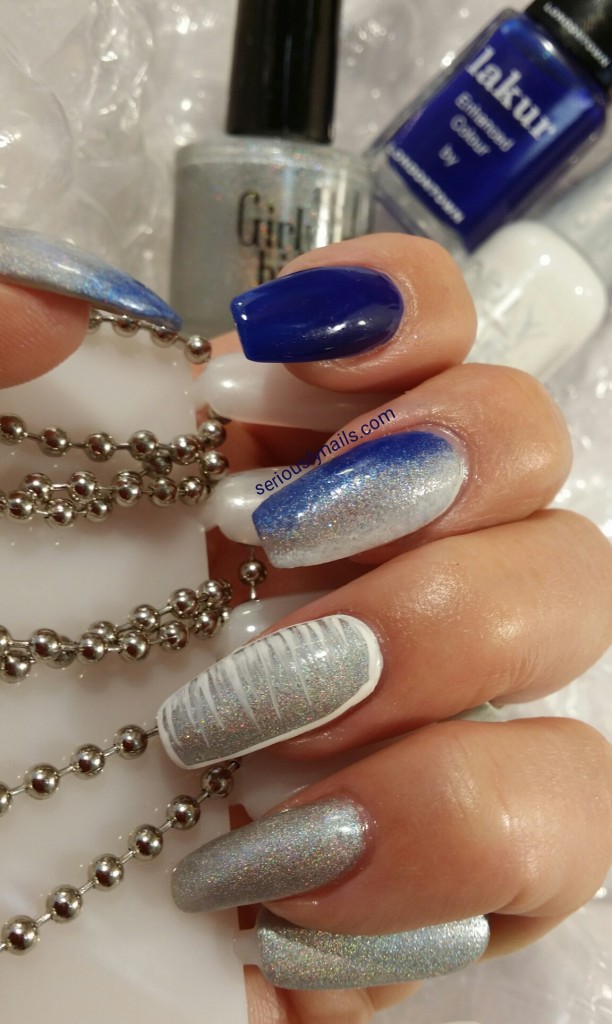 I think that this Girly Bits polish is a perfect base for fades.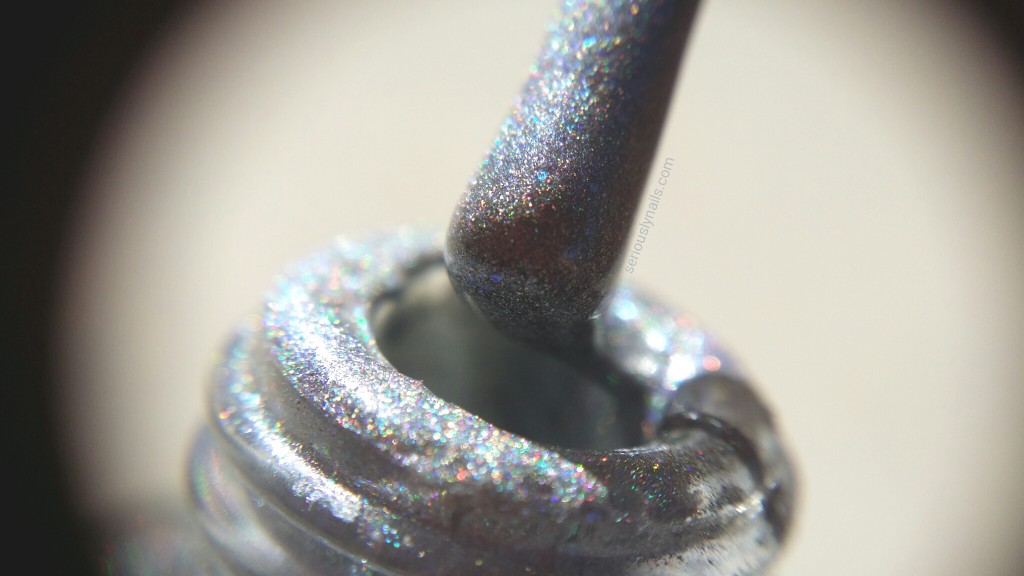 What do you think? And what about the name I gave it?????