So my client who's nails I did on Friday came back with a great idea. She wanted a 3rd dimension to her already shine-y and sparkly nails.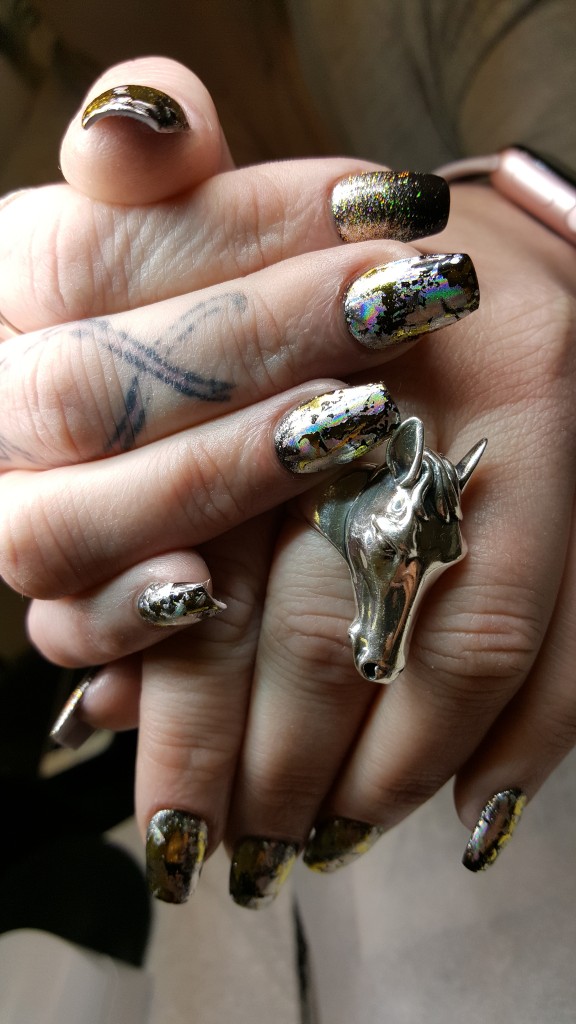 At her suggestion, I added red glittering triangles. I decided to make them into shapes similar to poinsettia leaves.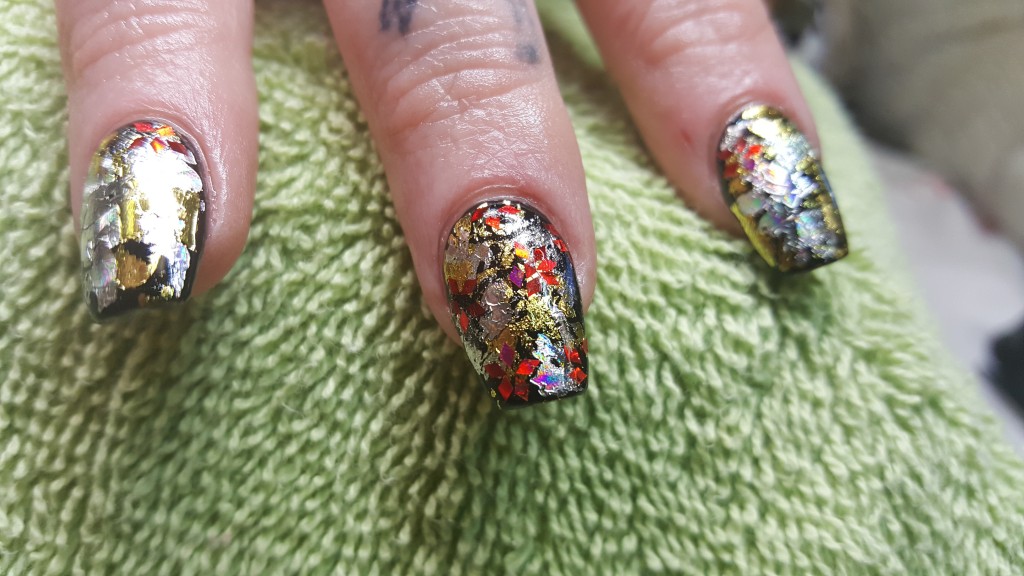 What do you think?
It's beginning to look a lot like Christmas!!!!