If you have a Facebook page, you know that they send you "Memories" on a regular basis. Well, today's was a flash back to a beautiful young ladies Quinceanera.
This is the inspiration for her nails. Her beautiful dress.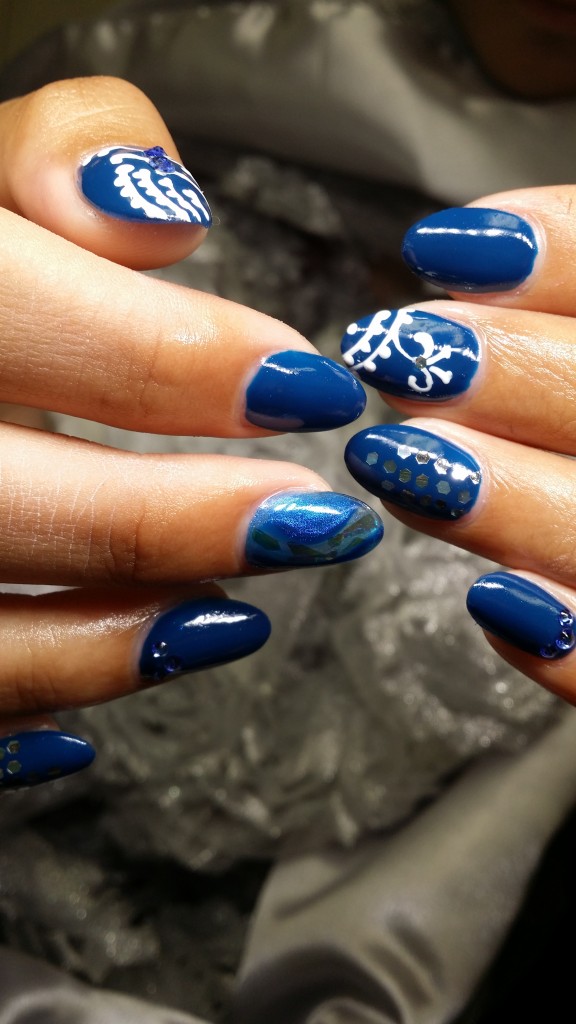 I can't believe it's been a year already. Happy 16th birthday Alyia!