A very late post for you folks but here it is! I am late because I was playing with my new toys that I received in the mail from Empower Nail Art.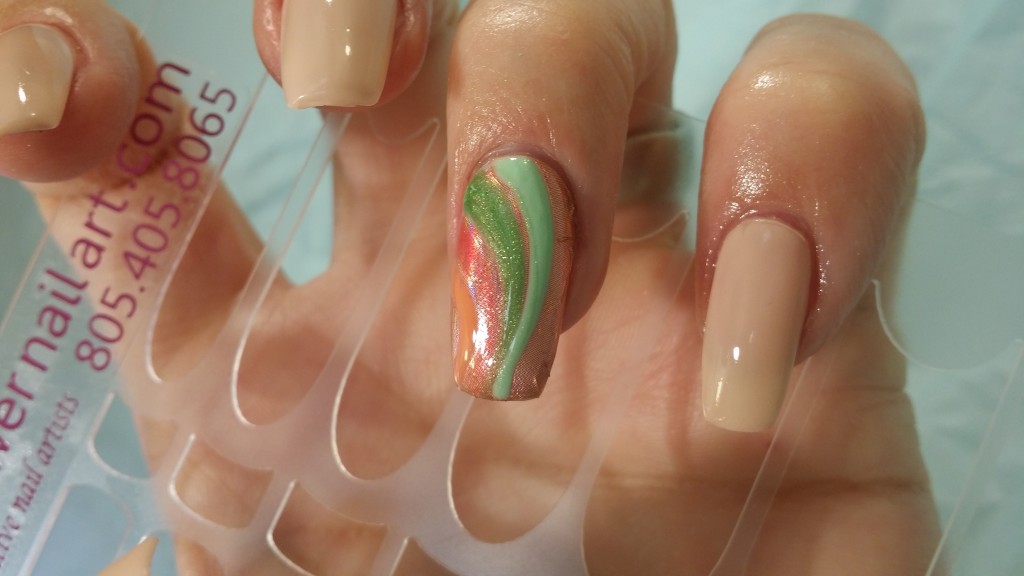 You can imagine how happy I was when I got them in the mail!
Plus, Lucien sent me The Ring Thing!!!! That and some really great new films!!!!
So of course I had to play.
Here are the steps. Use the handy dandy sizer to get the perfect fit for which ever nail you are going to accent!
Place it over the film you are using, and cut it out following the guide.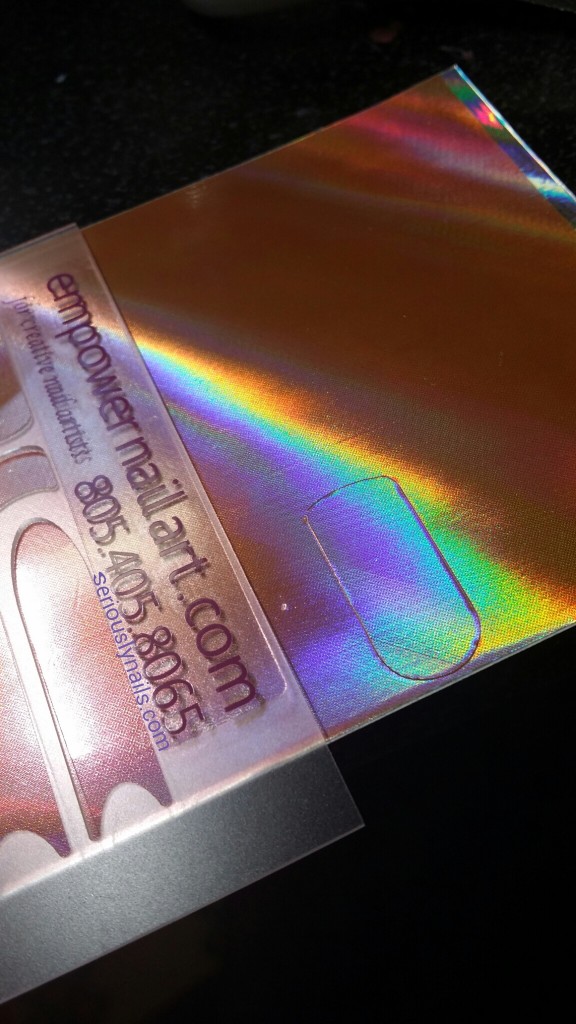 Using sharp and pointy tweezers, pick it up and place it on a clean, dry nail. Mine is ready for application and nail art.
I used the Ring Thing with my colors and some cleaner in it to create the waves of color on my nail. OPI Gel Color works perfect. These colors are from the "Hawaii" Collection!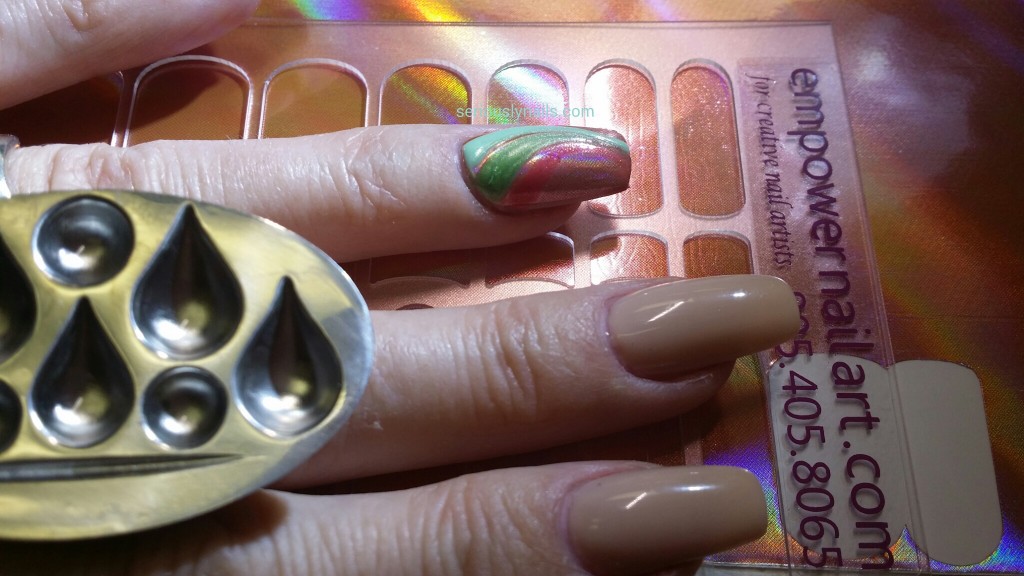 I love how the film with it's holographic design shows through the colors. Once I have the lines perfect I simply cure the colors and apply OPI Gel Color Top Coat, cure and I'm done! I can't wait to see this in the sunshine tomorrow!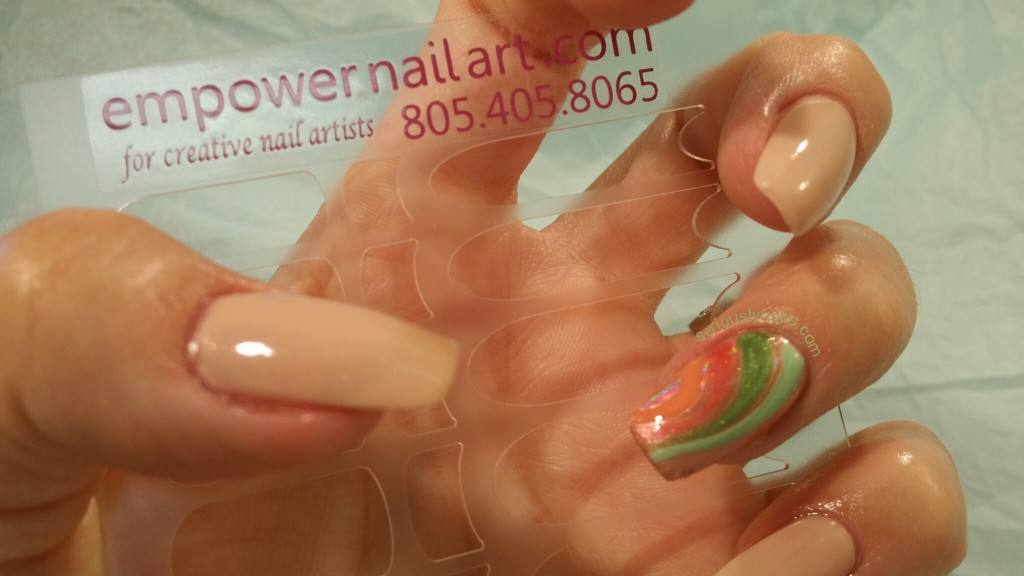 Now, here is the important part.
The RING THING has already sold out once.
They restocked but those are also going very fast. Don't wait, go to http://www.empowernailart.com to order yours today. You can also find the guides, and some very beautiful films plus other tools to help your creative process!
Thank you so much Lucien for giving me these gifts. You know I will use them a lot.