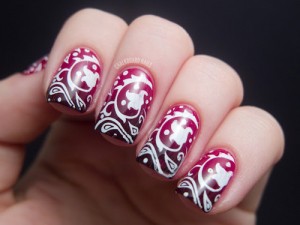 Nail art is an amazing way to highlight our personalities. Whether you like traditional nail art or are into more creative art, nail art is a great venue to express yourself. Thank you to Chalkboard Nails for this beautiful stamped art! www.chalkboardnails.com
Professional nail technicians get the opportunity daily to fuel the fire while working on clients, and at home artist have the same opportunities.
Stamping is a great way to get intricate designs in a quick and easy format.
Stamping kits are available to consumers over the internet and at malls in larger cosmopolitan areas. Konad has wonderful templates for all occasions.
www.konadnailart.com
Here is a sample of a template from Konad.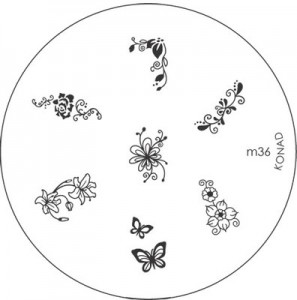 Whatever the case, you can create hundreds of different scenes including seasonal effects for your nails. Some fall colors, and seasonal creations are featured here.