I got a chance to play the other day with mood changing gel and color pigments. The mood changing gel was because we couldn't make up our mind!!!! lol, just kidding.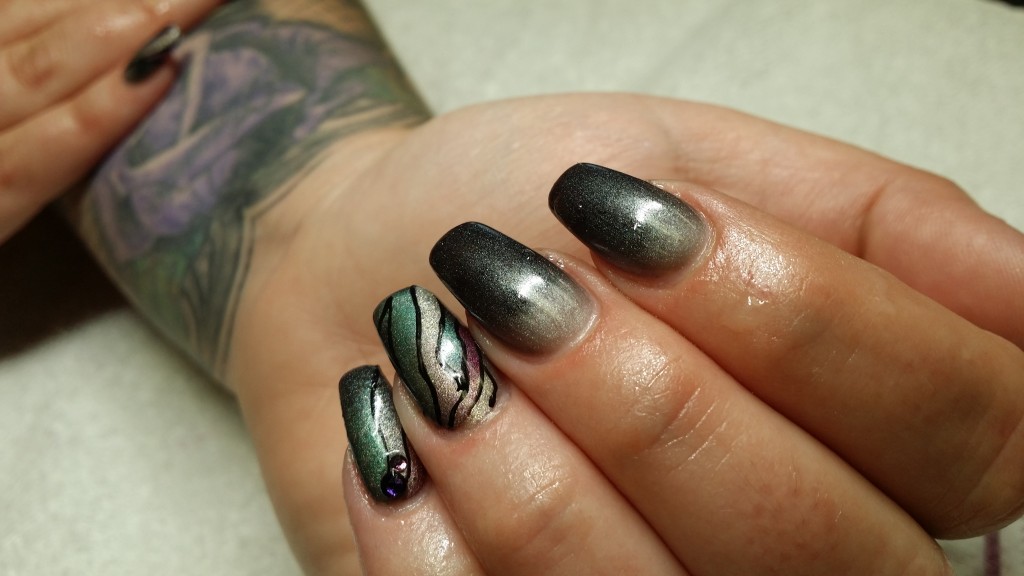 And for some reason, the pigments were speaking to me. I wanted them more defined so I outlined them with black gel play by Akzentz! I like how it looks a bit like her tattoo work!
How many of you fine folks use mood changing gel color? What is your favorite brand?