I had the pleasure of meeting some really great gals while I was in Chicago recently. One of the gals, Natasha, had on some cool glitter fade nail art!
When I asked her if I could take a picture, she whipped out this background and posed for me!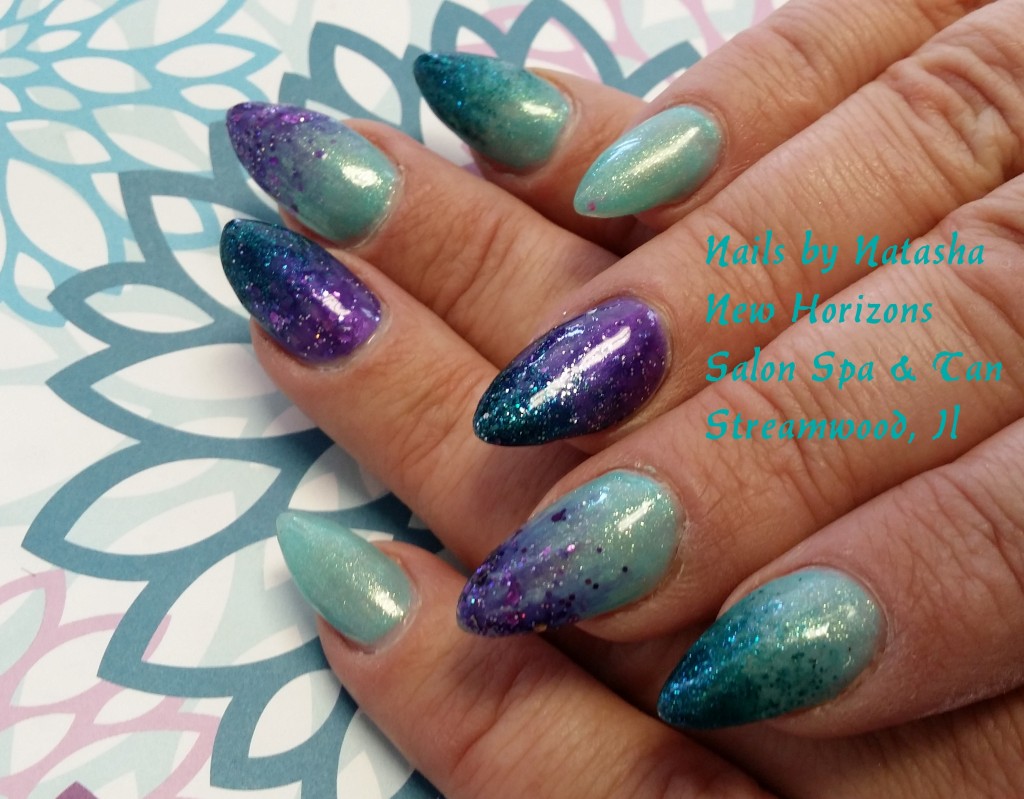 I told her she needed to follow Nails Mastered because she had both the talent to do nail art and the smarts to have props at the ready for her social media pages!!!!
It was so great to meet Yanna, Sherry and Natasha. Thanks for taking the time to visit!