Recently, Soft Landings had sent me a sample of their wonderful lint free towels. See post here at http://seriouslynails.com/?p=3526
But the funny thing was that I found out they also have a car care cleaning system that include their famous "Softies"
Well, I ordered it (since I just got a new to me car!) and it arrived in the mail yesterday!
The surprise was that it was beautifully gift wrapped. I suppose that they thought I was ordering it for a Christmas present.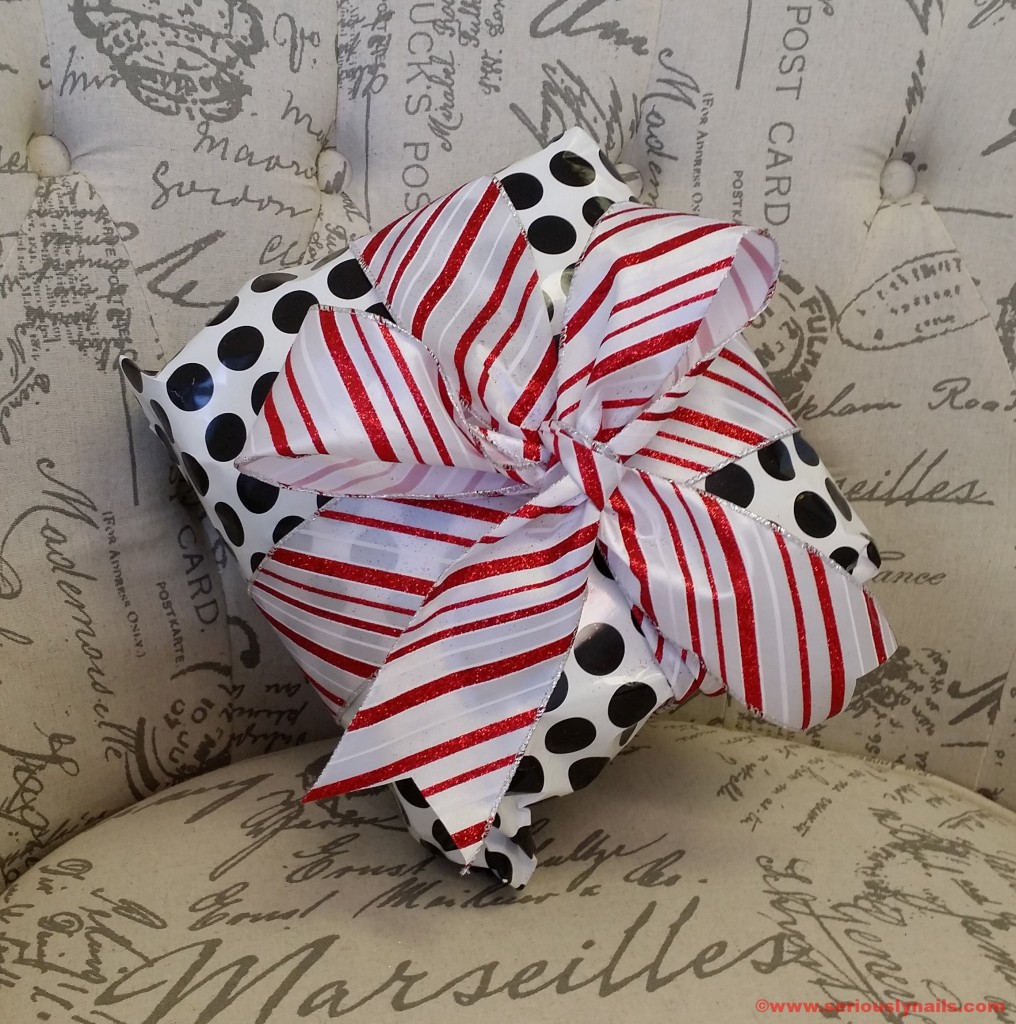 Doesn't it look like a huge peppermint candy?!?!
Thanks to Kathy W who spent the time to wrap my "Three-Some" and make it look so nice.
The "Three-some" consists of a washing mitt with special dread-lock type hairs for a soft wash and a yellow side for getting off stubborn stuff. A microfiber towel for drying and (the reason I found this deal) a package of disposable lint free towels for waxing, polishing and detailing your vehicle!
Here are some pics from when I used a dry "softies" to quickly clean the rims on my car.
Before: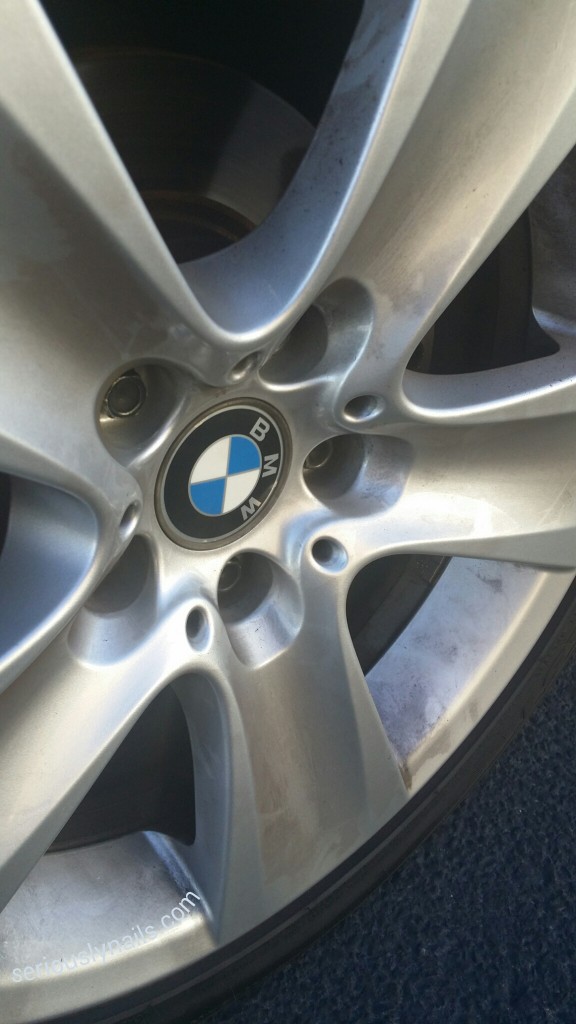 After!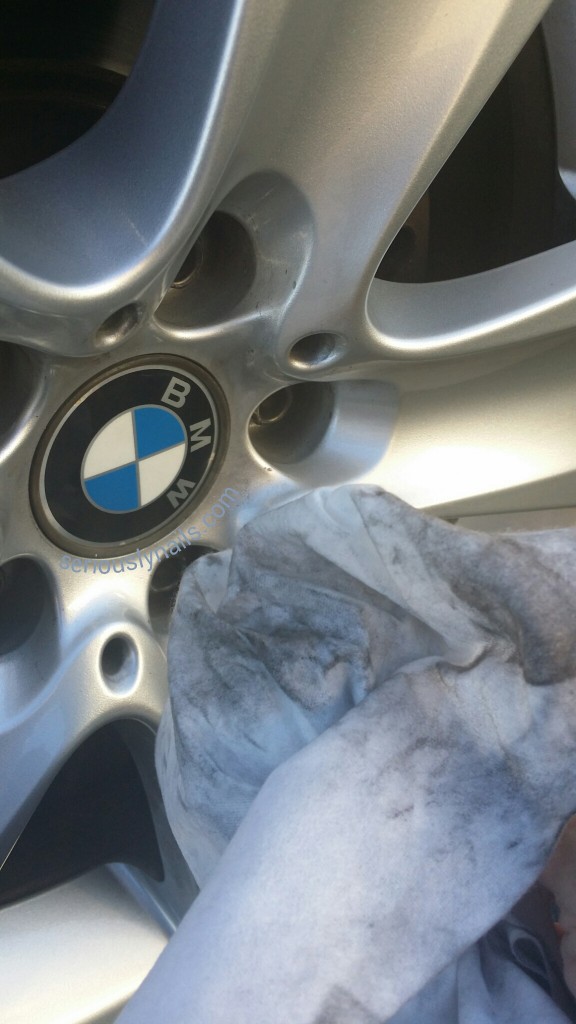 You can purchase the "Three-some" on E-Bay at http://www.ebay.com/itm/331367044565?ssPageName=STRK:MESELX:IT&_trksid=p3984.m1555.l2649
or if you need some amazing lint free nail care products, go to