A little bit of Hawaii can't hurt in these cooler months.
Although I still have tomatoes growing in my garden here in Las Vegas, it is getting colder. Snow on the mountains the last couple of days. It is really pretty but I felt like I needed a little Hawaiian break.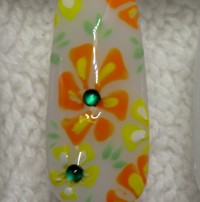 Making Hawaiian flowers is quite easy. Acrylic paint and a stylus is all you need for these fun little bits of nail art.
Step by step for you. I used a nail palette because I just did my tattoo'd nails and am still enjoying them.
You can start with a colored nail or do this art on a natural nail as well.
To start, just dip your stylus into your acrylic color of choice. I used orange and yellow for the flowers and some white to accent them.
Start by making a triangle.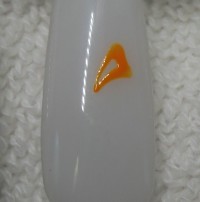 Then just keep adding them until you have formed a complete circle.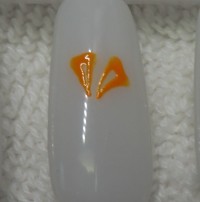 I wanted a plethora of flowers so I added some to the sides as well.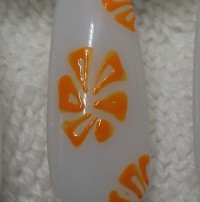 Then I added the yellow ones.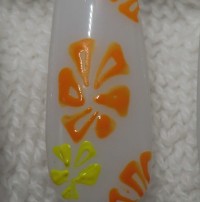 Then using the yellow, I accented the orange flowers.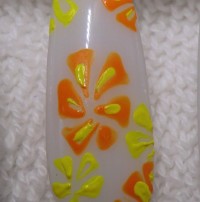 I used white to accent the yellow ones.
Next some leaves of green using a wooden cuticle stick and green acrylic paint.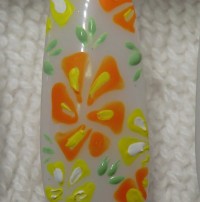 A flash of sparkle with a dark green gem stone.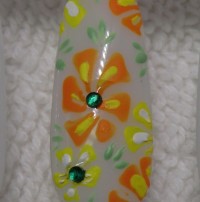 And top coat to seal it all in and add some shine to the acrylic paint.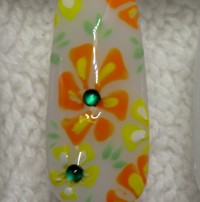 Makes me almost feel the warm breeze from the oceans in Hawaii! !