So today, I go to a class to learn about the state board of Arizona to learn the rules and regulations for AZ nail techinicains. This will complete my reciprocity requirements so I can work legally work her in Arizona!
I am looking forward to this because it is different from state to state.
Knowing that I am going to the state board, I thought I should have nice nails. So here they are taken with the practice nail I did before actually doing them on myself.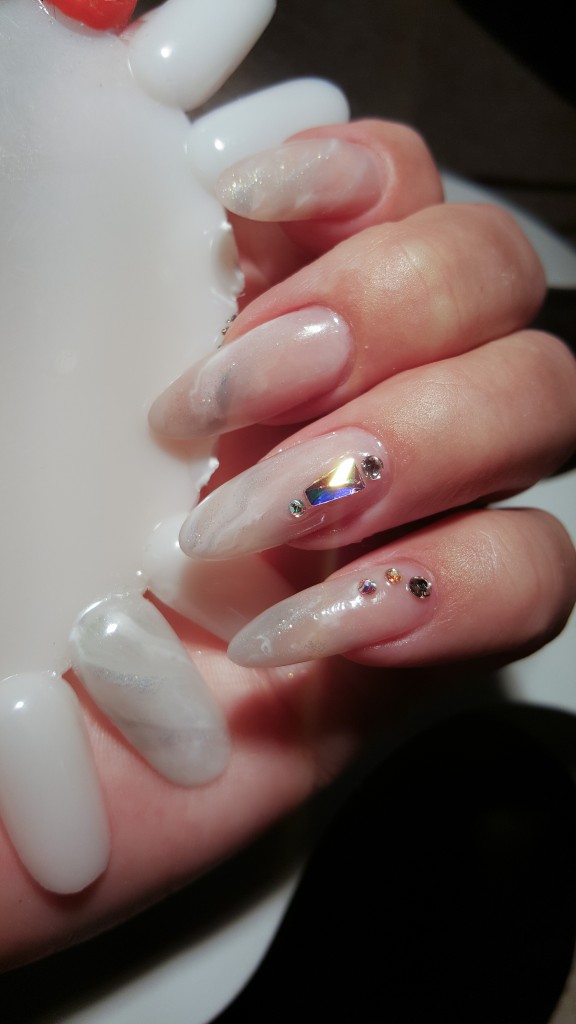 I think I should call them "Smoke and Mirrors" The mirror part from the Swarovski crystals of course. Any other suggestions?
I was just saying to my hubby that I love pure white nails as a base for classy nail art except that they look like they need re doing almost right away. That is the reasoning behing using Gel Color on top of uncured top coat to create a smoke or marble look!.
I don't have to fill them as soon as I would normally had to!!!
I'm sure I will tell you all about my class at AZ State Board after today!
PS. I had to go back and fix my pinkie finger after I saw the dull looking finish on it!!!! LOL