I finally got around to getting a few pictures of the beautiful (and easy to use) Swarovski® crystal Crystal Culture nail designs.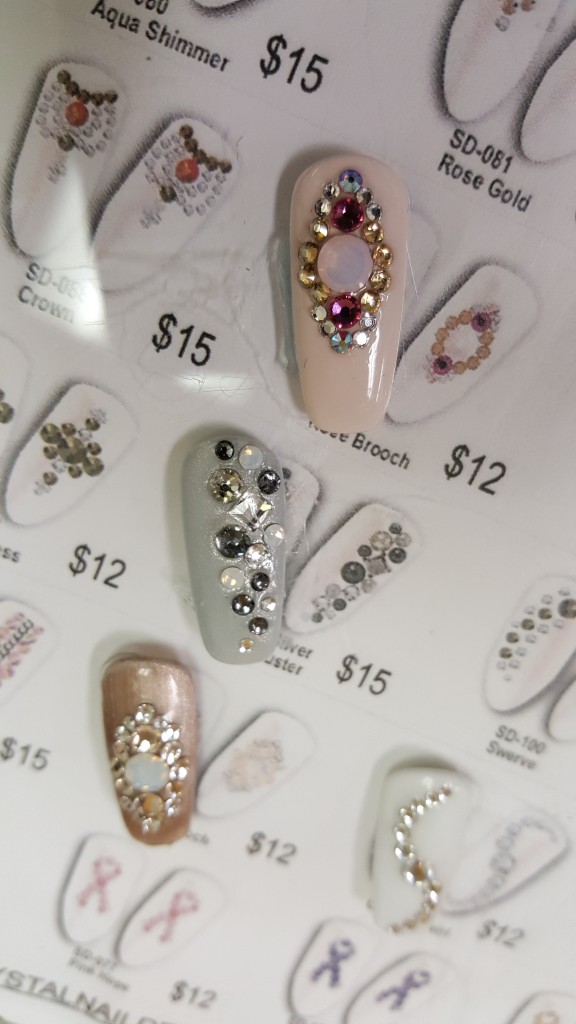 These are available with two sets per package, sold to the client, applied by you, and on the next appointment, soaked off and either re-used or stored in the heavy plastic, resealable bag for the next time.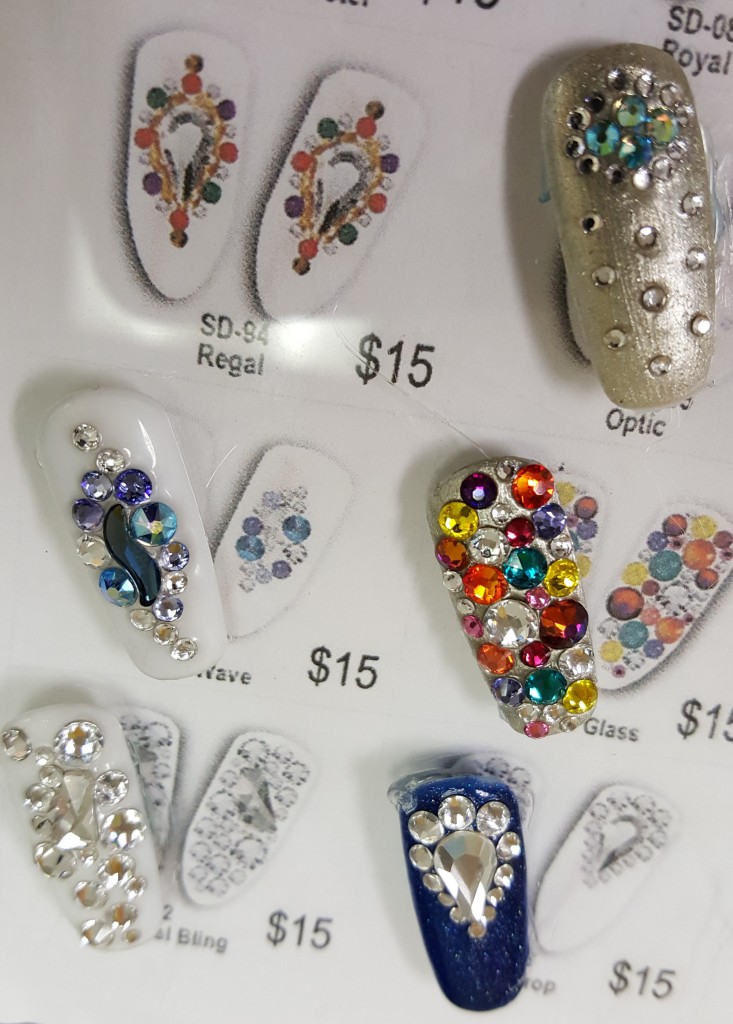 It's like buying yourself a little piece of nail jewelry!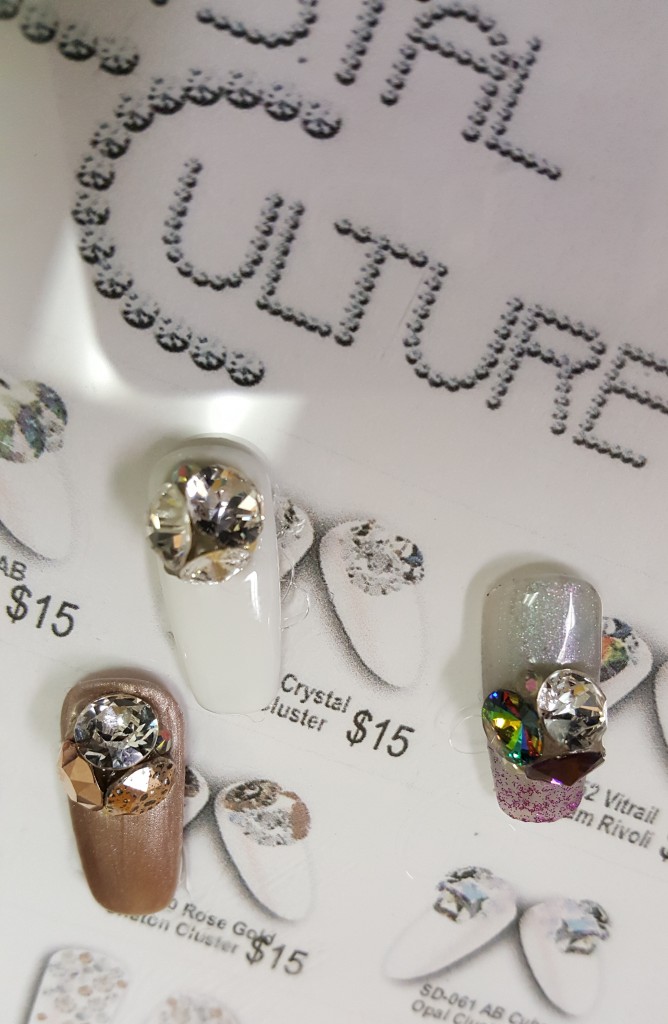 The prices you see are retail pricing. I will put them up in the store this coming week. But here is a preview!
If these are of interest to you, you can contact me with your professional license, and I will give you your very own discount code.
email at info@seriouslynails.com to receive your discount.
So fun and easy!