Ok, so we all know when your in a rush, changing outfits to go out, and you have to do a quick polish change right????
Inevitably, you catch just the end of your freshly polished nails. We all know we should have done it earlier and let them have a chance to dry before putting on that new sweater!!! But, hey, this is real life here! LOL
I did exactly that last night.
This is why I LOVE textured lacquer.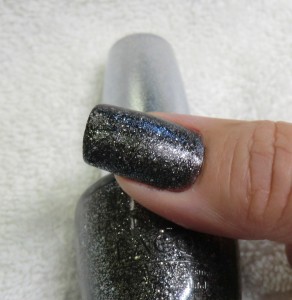 Can you see where it was smudged???? Leave me a comment! It will be fun to find out who can see it. I had to do the drop of oil and smooth it out with a gentle rub of my fingers but I think it looks pretty good.
PS. I need a fill on my acrylics too and it disguised that too!
LOVE LOVE LOVE texture lacquer. This is OPI's Designer Series "Pewter". You can leave it without top coat for a more textured look and feel but this does have a top coat on it.