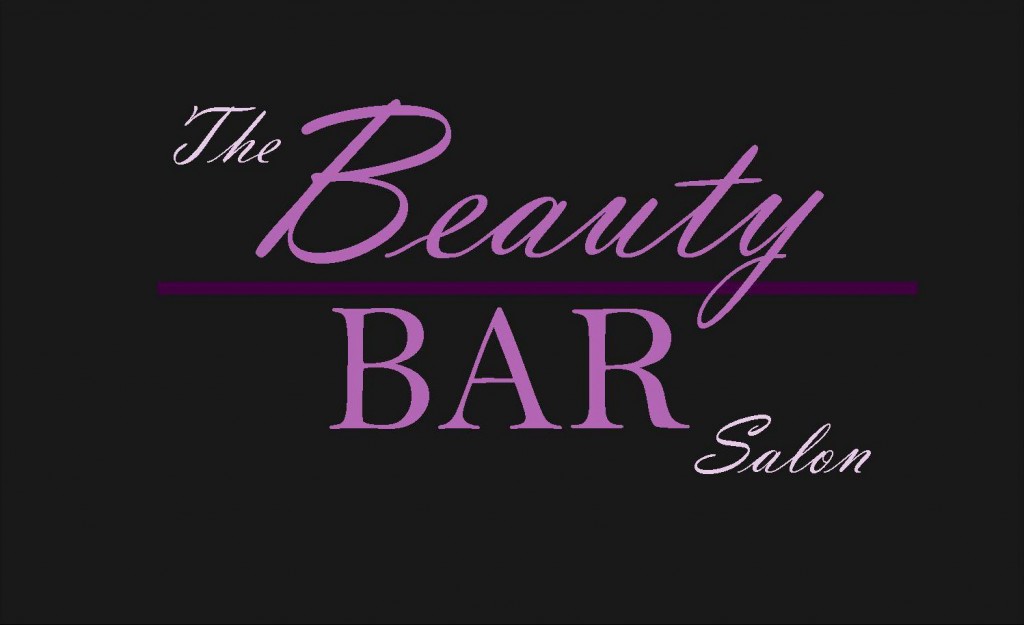 Located in Las Vegas, The Beauty Bar is the result of two veteran beauty professionals desire for a work space that exudes individuality and creativity.
The Beauty Bar Salon is just that place. Ron and Alli Dickinson held the Grand Opening of their new salon this last Saturday.
Located at 5750 E Sahara Ave, Las Vegas NV 89142 The Beauty Bar Salon is a nail and hair salon featuring a fresh look and clean rooms. Brow work is also available.
Adorned with bold, pretty pink and black stripes, the salon is inviting to everyone.
The salon boasts three manicure stations, and two pedicure stations. As well as eight hair stations.
The manicure tables were re-fit to compliment the ergonomics of doing nails. As you can see, the curing lamp is located on a shelf below the main working area of the nail table. This allows for more room to work and keeps the table neat and tidy. The lamps can be removed to be cleaned and/or replaced with ease. Great idea!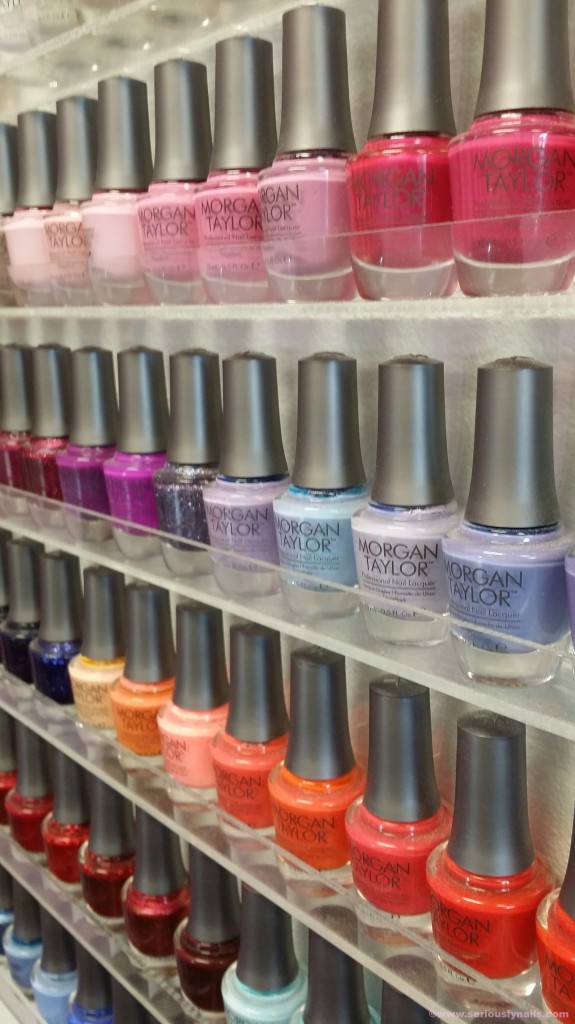 Gellish and Morgan Taylor are the professional products of choice for Alli. She has been in the nail business for over 18 years and a educator for Gellish for 3 years. Gellish is one of the industries top gel color companies used by professionals! Morgan Taylor lacquer is used in regular manicures.
Sandra and Kaz are the two other licensed nail technicians ready to pamper your fingers and toes!
The pedicure stations are situated in a semi private room.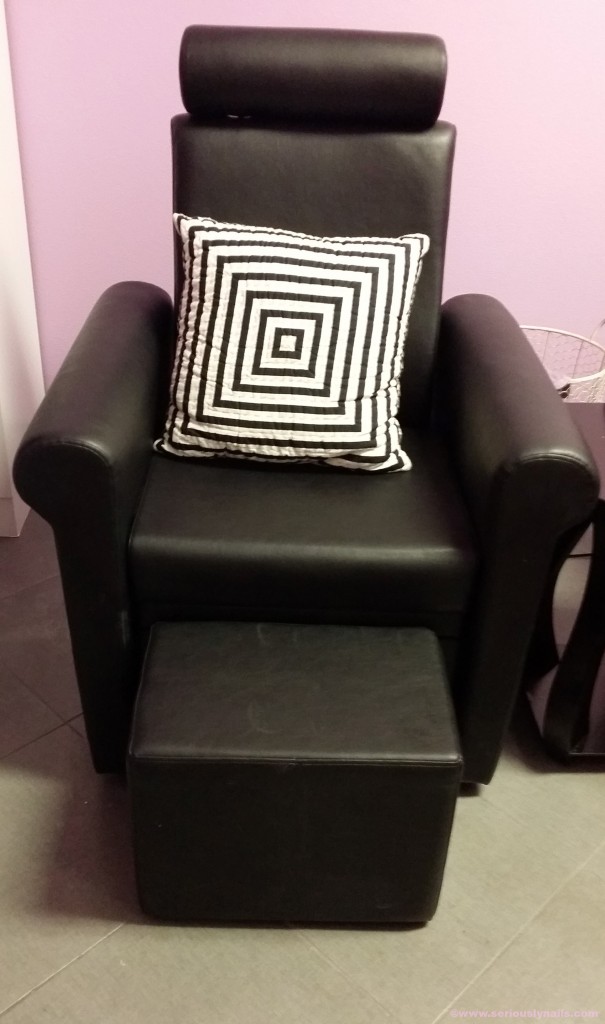 Utilizing unique and, I'm happy to say, pedicure chairs keep sanitation as a first thought. Disposable liners for each customer ensures continued good health for your tootsies!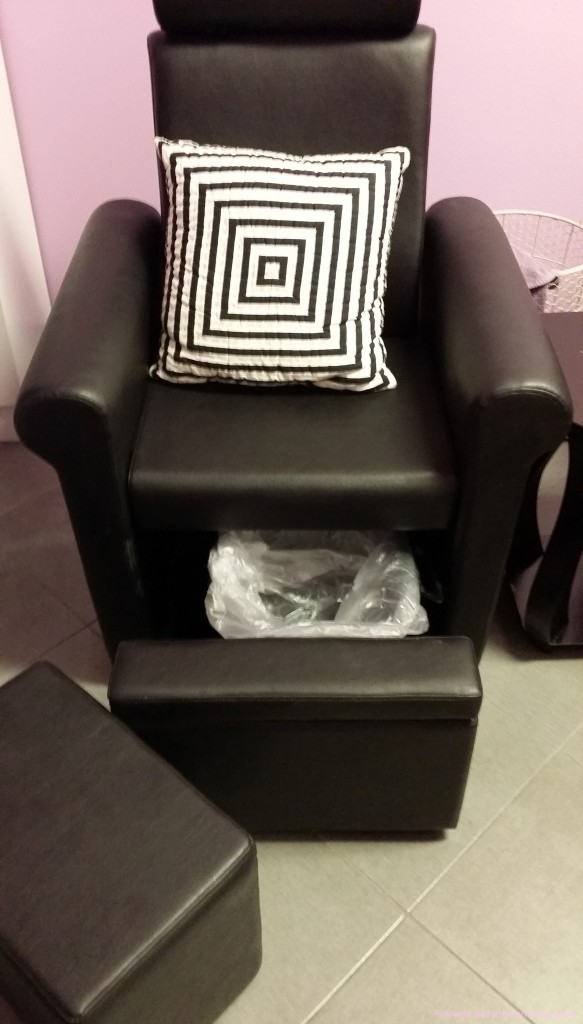 The Beauty Bar Salon is also a full service hair salon featuring 6 stations. Plus there is a private room available with 2 more hair stations for your own special beauty party!  Heather, Laura, Rie, and Felicia are here ready to help with your hair care needs!
The main hair care line featured at The Beauty Bar Salon is from Enjoy. Enjoy professional hair care line is sulfate free and designed to help you maintain your hair color as well as improve the health of your scalp.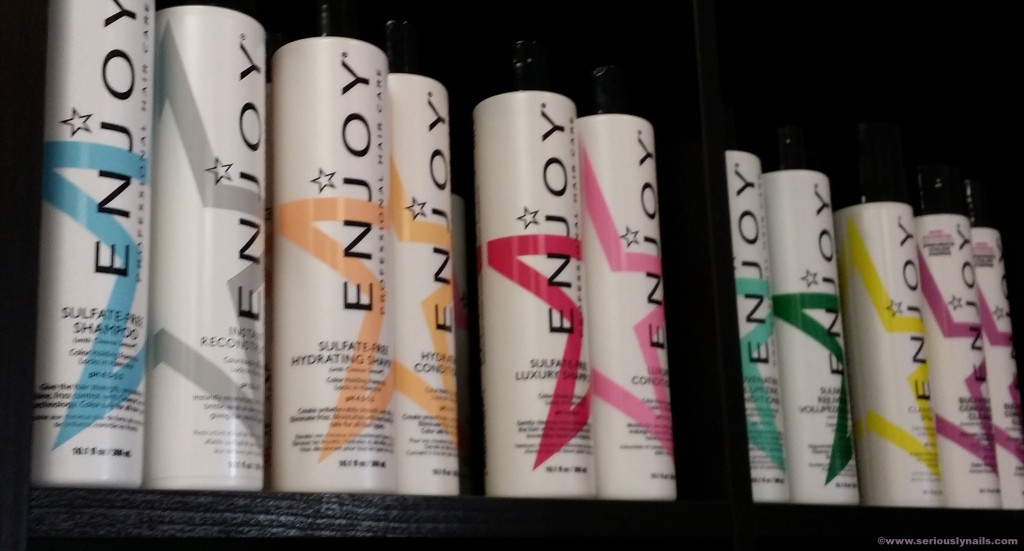 One special feature The Beauty Bar Salon boosts in a I-Pad that allows you to discover the perfect hair care system for your specific hair type/issues. Come sit at the bar and find the Enjoy system just for you.
The other retail line that they carry is for natural nail care. Cuccio has butters for your hands and body, as well as cuticle treatments.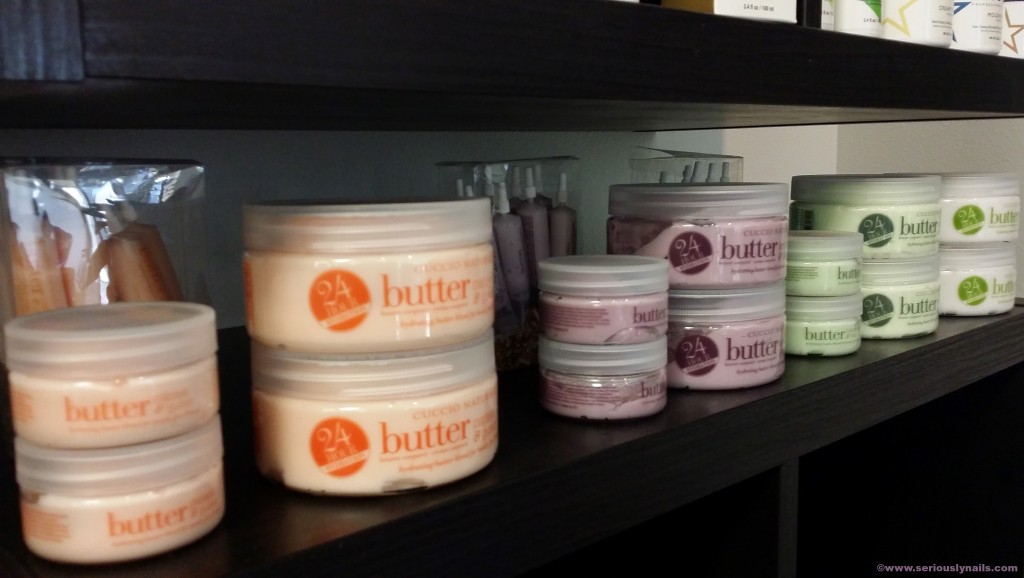 The folks who attended the Grand Opening enjoyed snacks and drinks and the opportunity to win prizes!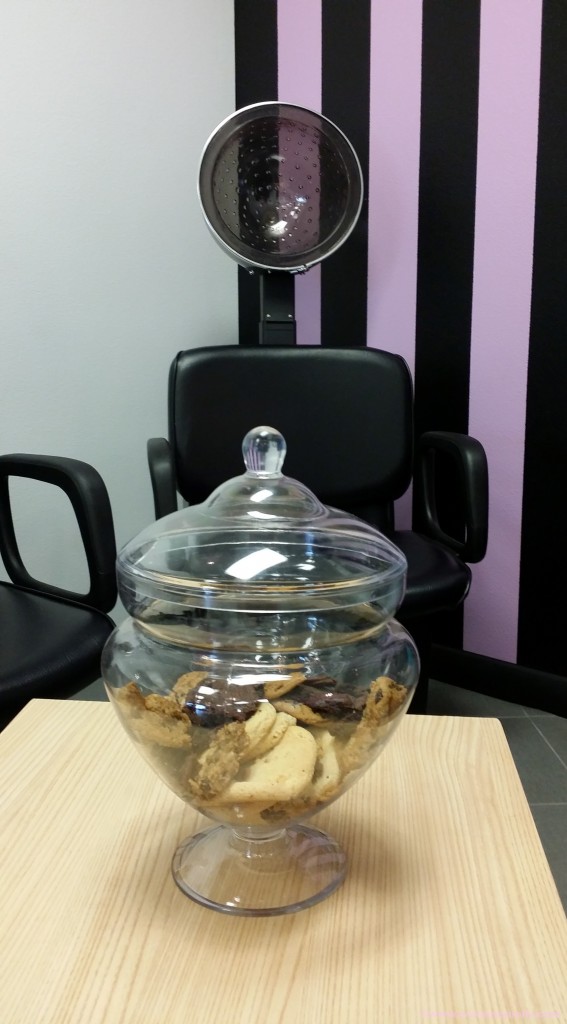 Cookies!!!!
Best wishes to Ron and Alli on their new work space. It's so nice to see people realize their dreams!
The Beauty Bar Salon is located at
5750 E Sahara Ave
Las Vegas NV
89142
Call 702-279-8450 to book your appointment today!
Find them on Facebook at https://www.facebook.com/thebeautybarsalon1