The lovely Stephanie, Akzentz Ace Educator, is hosting a Options Gel Class this February in Phoenix.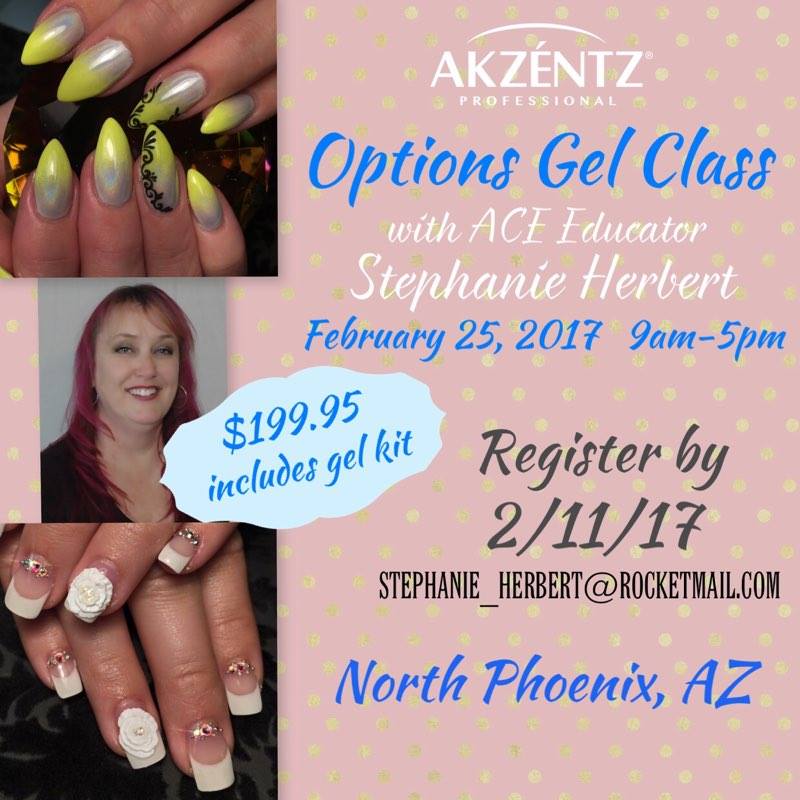 If you have never taken a Options Gel class, this is a great time to do it. Stephanie is quietly talented and can share a ton of techniques, as well as her passion for nails.
The $200.00 class fee includes the gel kit needed to do the class and turn a profit in salon.
Further information on the exact location is forth coming.  You can reach out to Stephanie at stephanie_herbert@rocketmail.com
To see some of her work, go to https://www.instagram.com/thenailcottage/