I find that lately I am drawn to nude or semi nude colors with a fun accent finger or two.
Here is one for example (these are Swarovski crystals from Crystal Culture applied with Bling On from Akzentz!)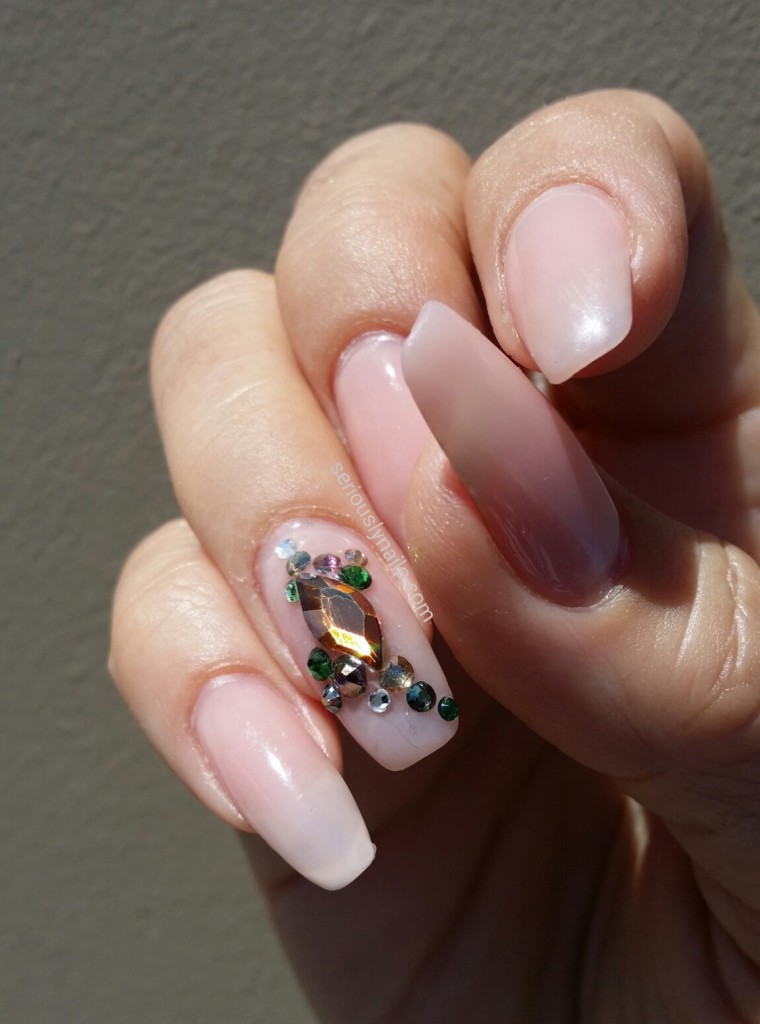 So you can imagine how excited I was to see the new Venice Collection by OPI. Available in both lacquer and gel color, these colors are sultry and sophisticated at the same time. Exuding class and opulence, you will find a color to match your personality in this collection certainly!
For me there are a couple that I fell in lust with right away, like this amazing blue (seems to be a theme with me lately!)
I extended the life of my Ocean inspired Nail art and didn't want take away from the beauty if by adding a color that would over take them, so I decided to try the nude in this collection.
"Tiramasu for Two" is in my favorite list collection now. With just the right amount of pink in the creamy beige base, it looks classy with a tan while letting the other nail art shine!
What do you think?
The collection is now available at www.ulta.com for $9.50 retail for the lacquer and at authorized distributors for $15.99 for us professionals!
Go to www.opi.com for more great pics of the lacquers and enjoy their new Nail Art Gallery too! They actually even show you how to do the designs featured! Just click this link to see it in action!!!!
WOW! http://www.opi.com/nail-art/carnival#TApKeHbMMMoVsbFf.97