I follow this gal on Twitter called @TheGalDownUnder and I'm not sure where she got this but it is too funny!
Ok because it is a nail blog, here is some art for you!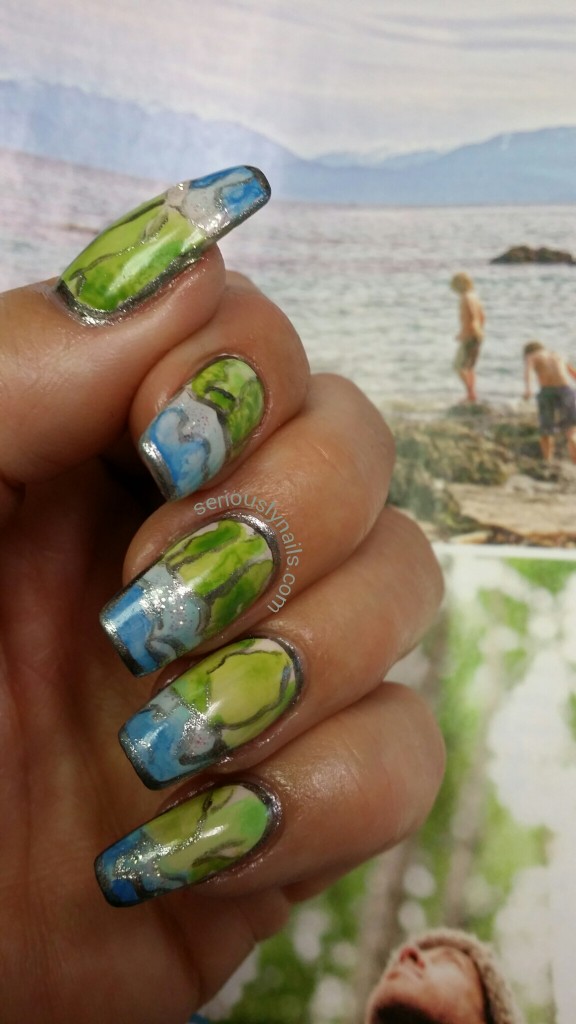 #31nails2014 Jan 14 HOME TOWN INSPIRED. My home town is on Vancouver Island, BC Canada, right on the ocean, where there are lots of large green trees! I also used some inspiration from Neiru as well. A Japanese Nail Art teaching site. Go to https://neiru.me for more info.