Kathy K and I both live in Las Vegas. I met her last year at HRTE and we have stayed in contact. More recently we have had the opportunity to get together and play with nail related things!
She has taught me some good techniques for stamping and the last visit she brought with her the new "Pop Up" Gel from Wildflower Academy.
This time, she also showed me how much foil LOVES CND Shellac as a base. You just apply your base and two coats of color (curing in between) and before you apply your top gel coat, dab away with the foil colors of your choice!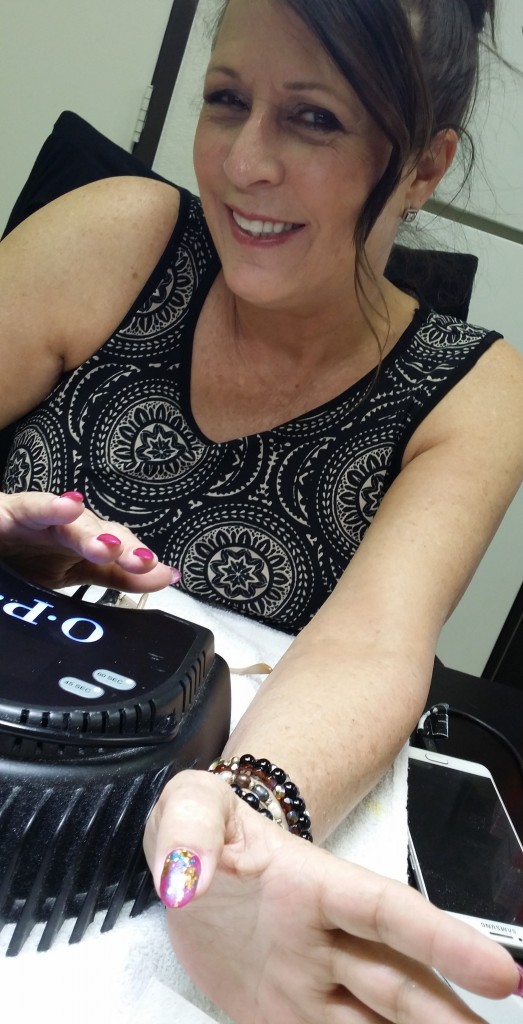 I used CND Shellac in "Magenta Mischief" and we jazzed up her nails with both gold and blue foil!
Then we played with the new Pop Up Gel. The idea behind it to mix the gel with special color powders so that you get a sticky frosting like consistancy that you can form 3D art with. We watched the video from Lauren at Wildflower (you can watch it here)
Well, I liked playing with it and Kathy really likes her nails. I definately want to practice more with that!
Here are some pics that we took after we played.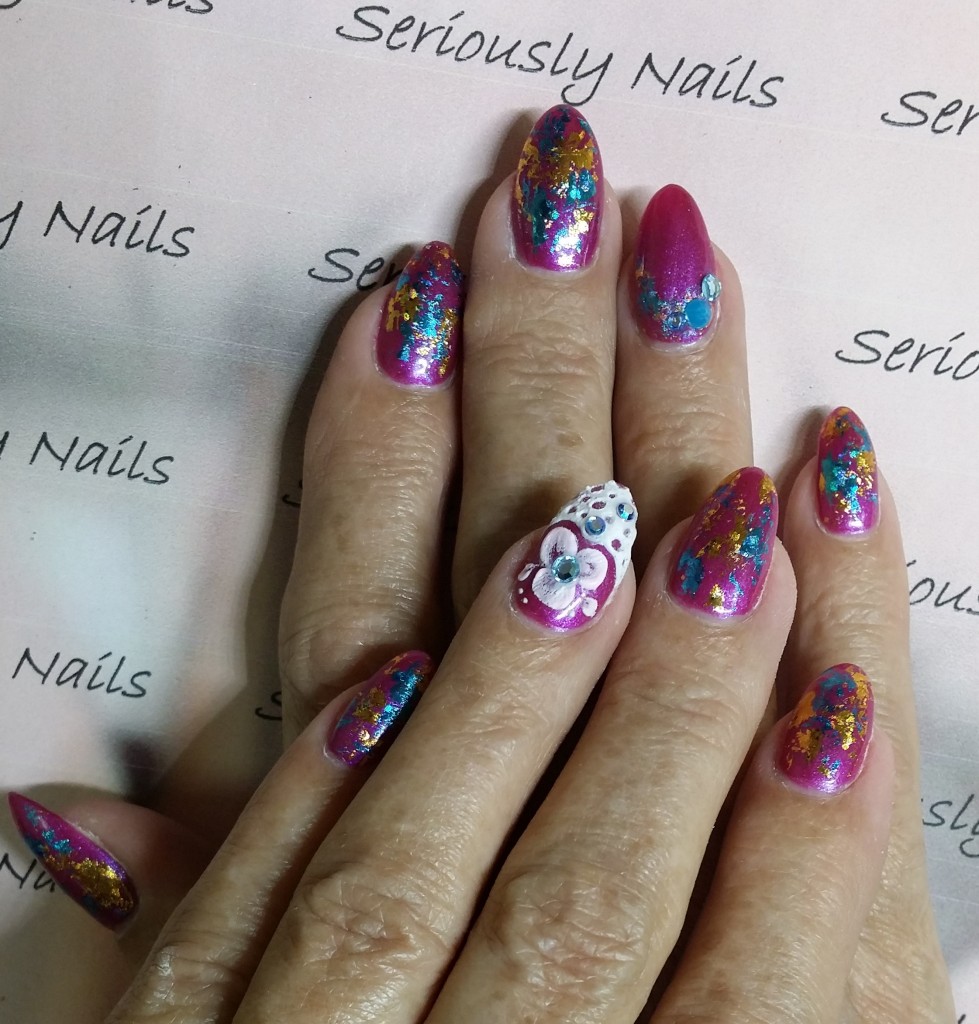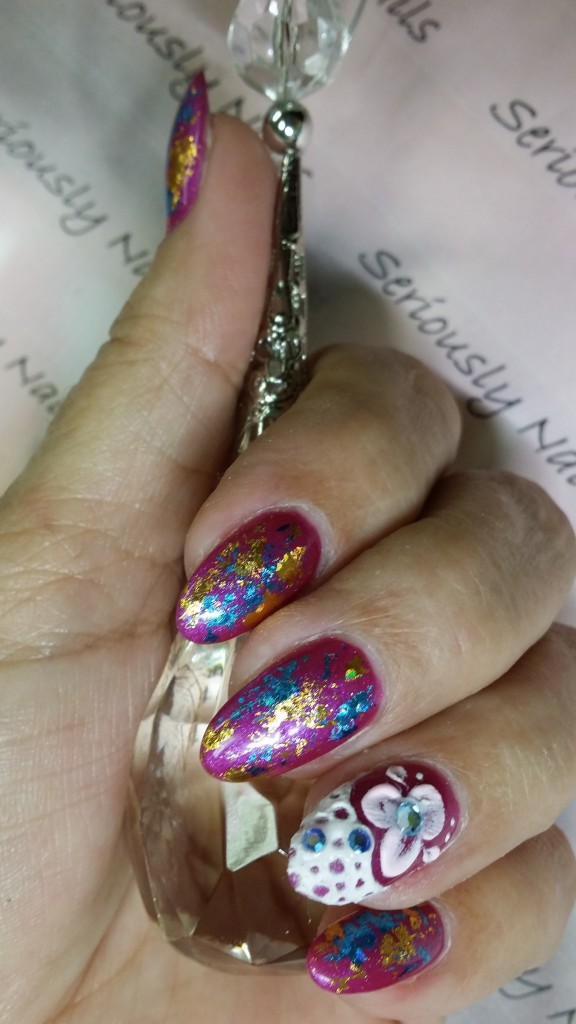 I added some Swarovski crystals of course.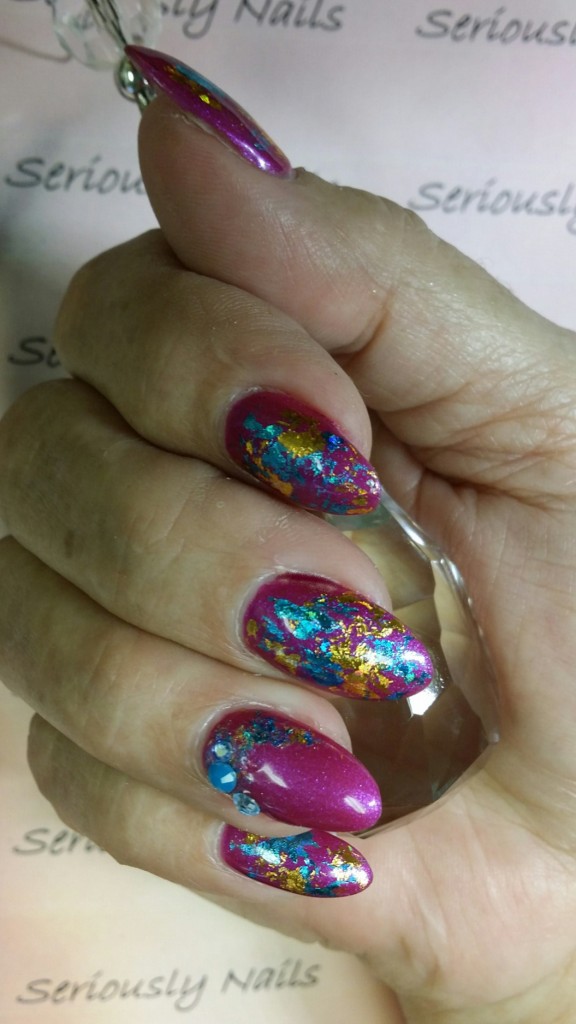 By the way, I just received a large shipment of these colored Swarovski crystals in bulk that will be in the store as soon as I get my packaging. (Watch for more news in a later post).
I love the color of the stone in the middle of the blue/aquamarine stones!!!