So, every time Ali comes over, she brings new things and teaches me new techniques!
It was so fun today, as she has just come off the Nail Talk Radio cruise!
She brought along some colored chromes from Wildflowers, some opals from Athena Rocks, and the beautiful nude from Akzentz, called "Conceal"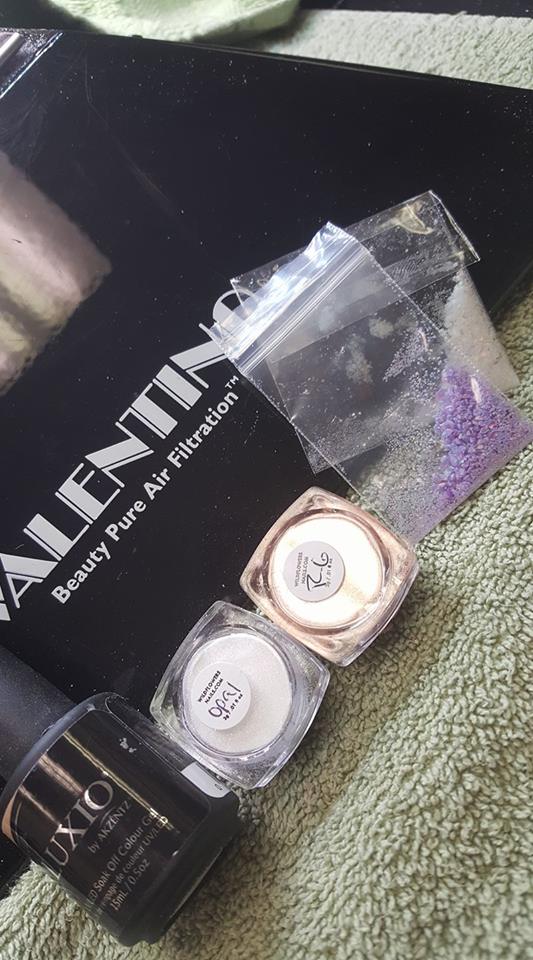 We added the colored chrome pigments to various nails, and actually faded the two together on a couple of nails. We added gold foil beneath the opals and encapsulated them with hard gel.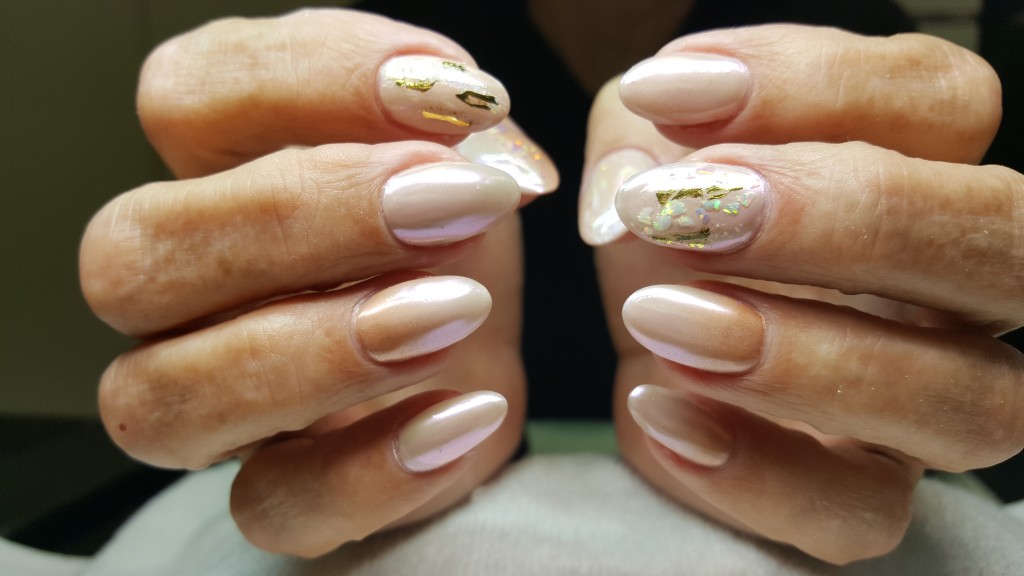 A close up of a couple of finger nails for you!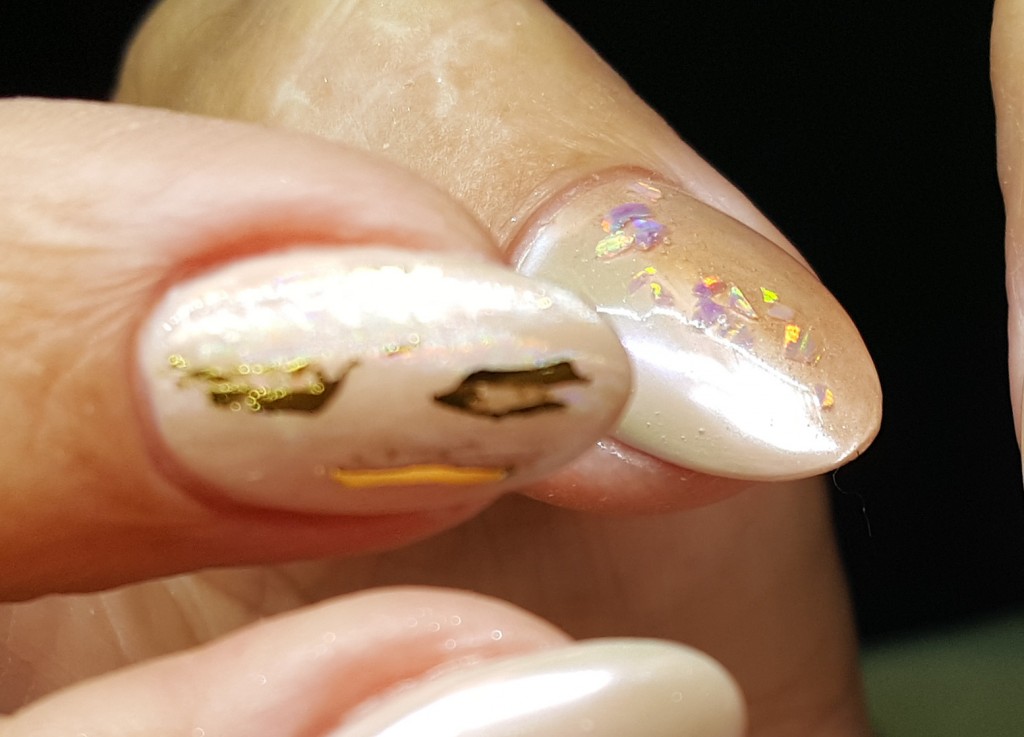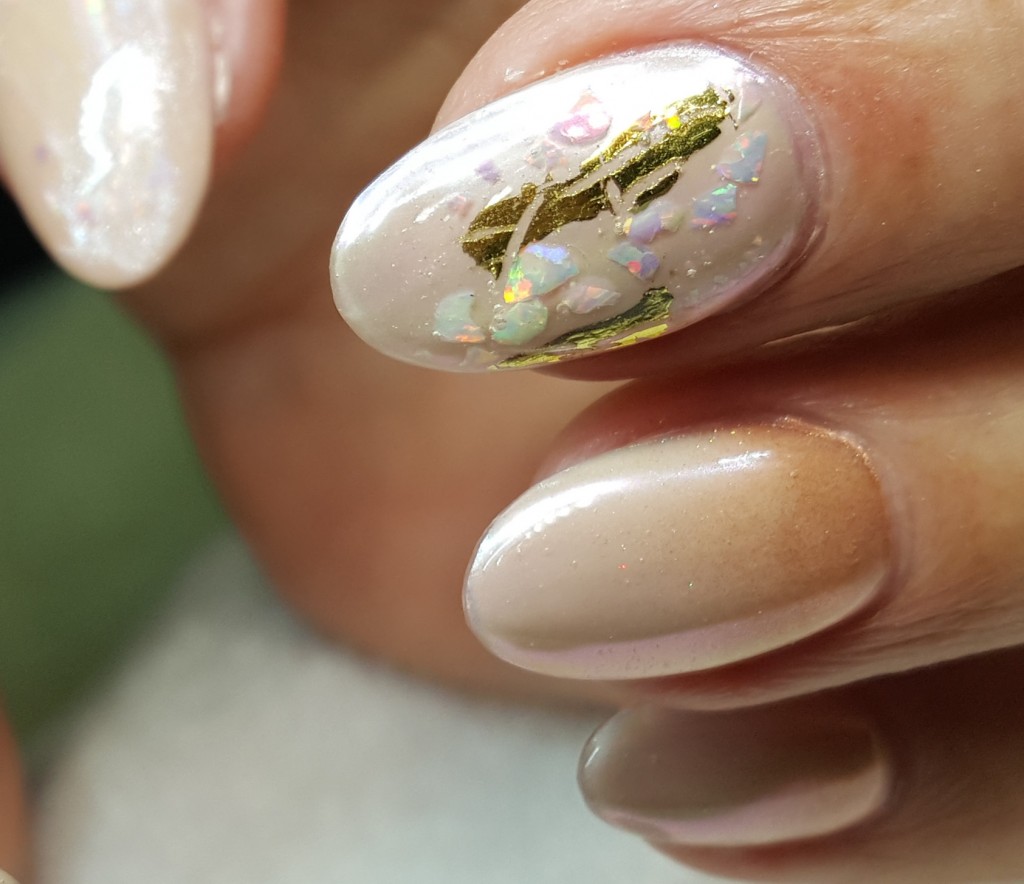 I would watch Ali's page as I am sure she will post them in the sunlight! #stunning