This Girly Bits holo polish is just one of those that you can do anything with. After I did the nails you saw on yesterdays post, I got to thinking that this color could be perfect for winter wedding nails. But with a twist!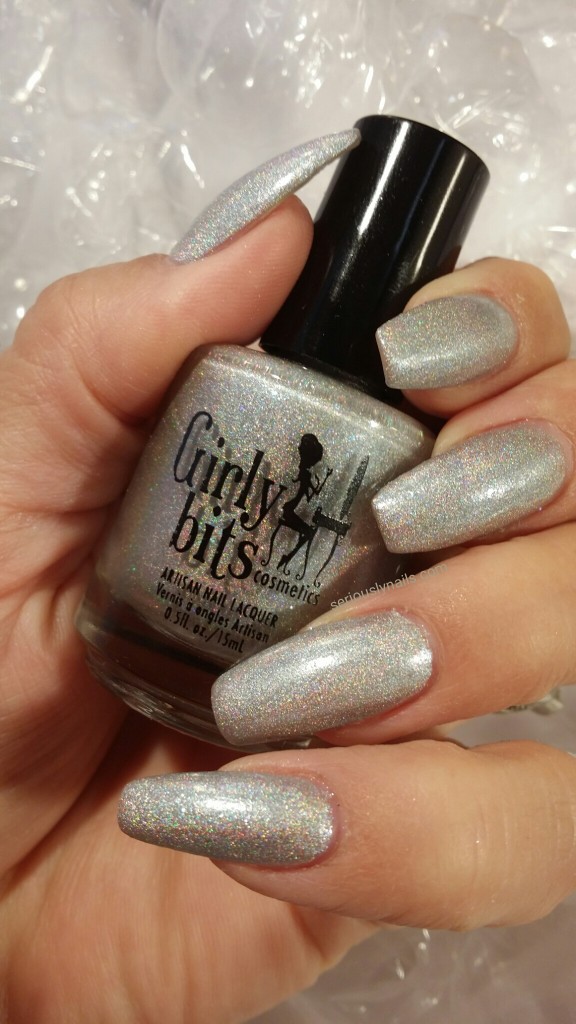 The first idea that popped into my head was this: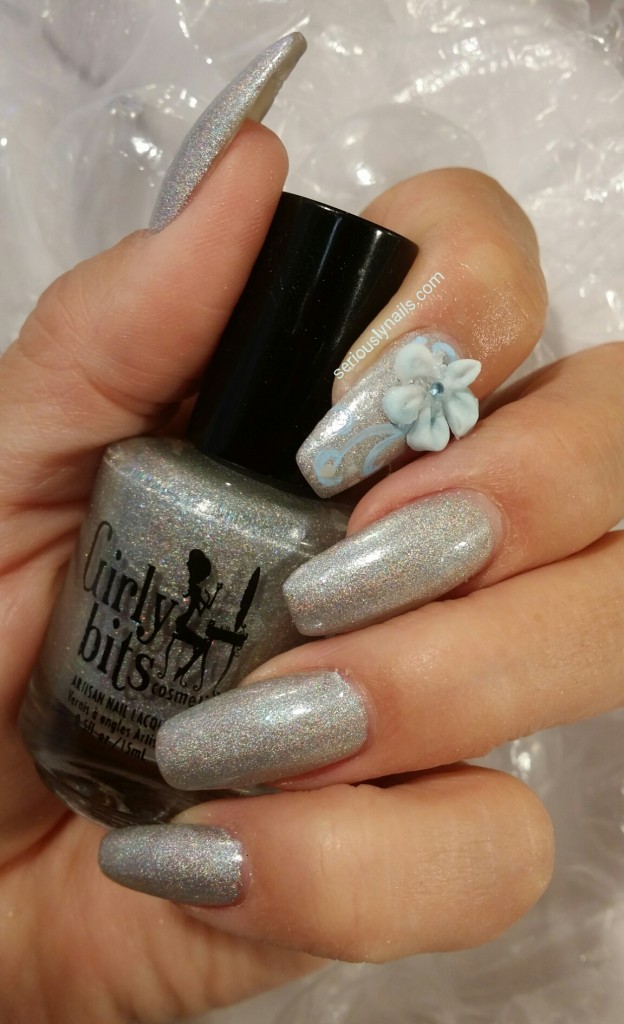 I already had the color on so I simply sculpted some tiny flower petals out of light blue and white acrylic powder.
I did them on a piece of removal wrap (tin foil would work as well!) and let them dry.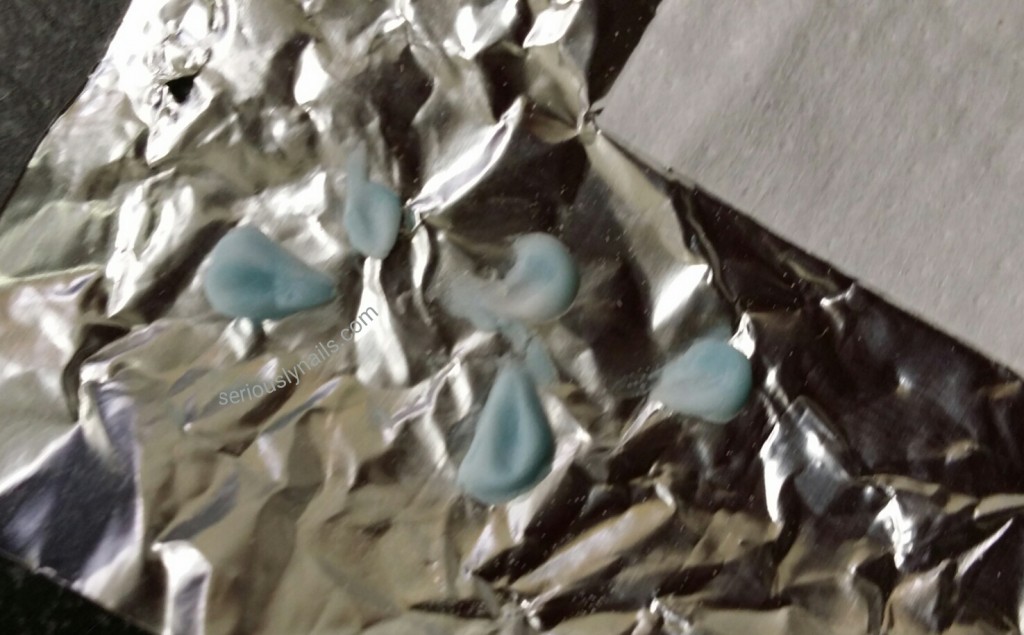 Then I used acrylic paint and a small brush to create swirls on my pointer finger.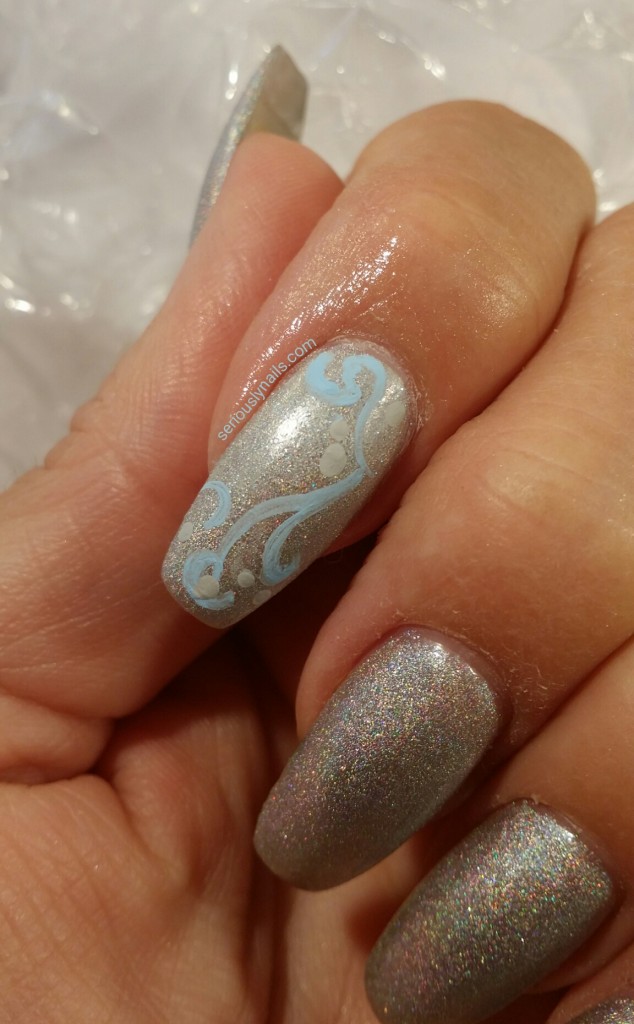 Once that was dry, I used a "blob" of clear acrylic to place my petals into. I kept them lifted a little off of the nail so that it had some dimension to it. Once that was set into place, I used a drop of nail glue in the center of he flower and placed in a light blue rhinestone.
Voila, simple and pretty winter wedding nails.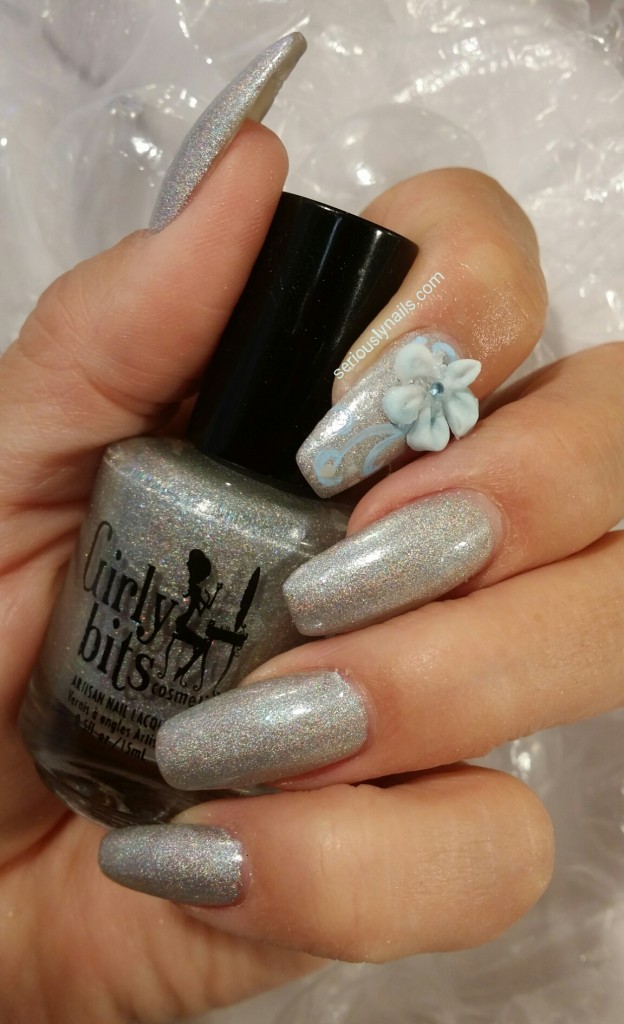 What do you think?