Last week, I told you of the beautiful Wynn Las Vegas Hotel flooring that stopped me in my tracks.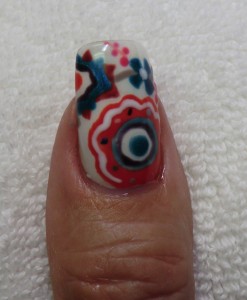 It really did inspire me to try to create the image on my nail. Although I didn't have the exact colors that were used in this tile floor (little tiny tiles too!) I used what I have and had some fun doing it.
My medium is gel polish. I started with "It's a White Out" by Lacqit. www.lacqit.com
Once that was cured, I put the colors that I wanted to use on a palette so that I could get at them easily. You don't need to worry about gel polish drying out or curing, so it gives you plenty of time to be creative.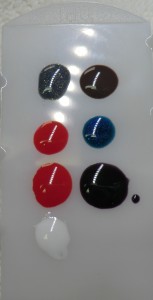 After applying OPI GelColor base coat over Lacqit, I started to re-create the tile flooring. I tried to do the same color all at one time. Then cure for 30 seconds. www.opi.com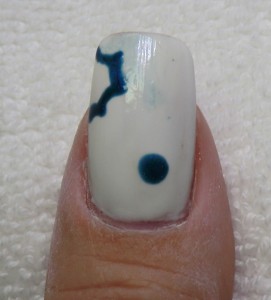 Add another color and cure for 30 seconds more.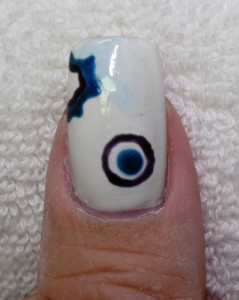 Just keep adding your colors, curing the 30 seconds in between. A pro tips is that if you are using a good amount of color on one area, go ahead and apply only half of it, flash cure for 15 seconds and then continue on. This will help you prevent the color from running away on you, or covering up colors already on your nail.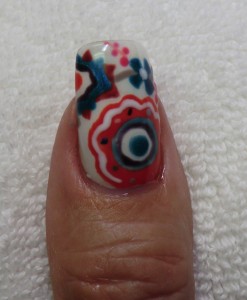 I realize my scale is off, but I had fun doing this nouveau nail art inspired by one of the prettiest hotels in the Las Vegas.